Satellite Reign, the spiritual successor to the classic Syndicate, was successfully Kickstarted last year (July 28, 2013). Fortunately, progress seems to have been pretty steady since then.  There have been screenshots, gifs, and YouTube videos showing-off the game, as well as a number of blog posts detailing the design and development process.
The time has nearly come for it to be made available to the masses (albeit in Steam Early Access form).  The game will be hitting Early Access around mid-December.  Yep—that's only a few weeks now!
Here's the latest trailer showing off some combat and the carnivalesque Downtown/Redlight district.
Dean Ferguson, Co-Founder of 5 Lives Studios, discussed his team's progress on Satellite Reign, stating that "Pre-Alpha Access 2 ('Backer Beta') is in the QA stages now" and that he was hoping it would be available very shortly, depending on bugs.
The game was recently shown at PAX Aus 2014, giving event-goers the opportunity to navigate around one of the game's four 'districts' and providing Ferguson's team with a lot of feedback in the process. Dean intimated that gamers won't be able to get their hands on the game at any public events until the new year as 5 Lives' focus is on the Pre-Alpha build, followed by Early Access.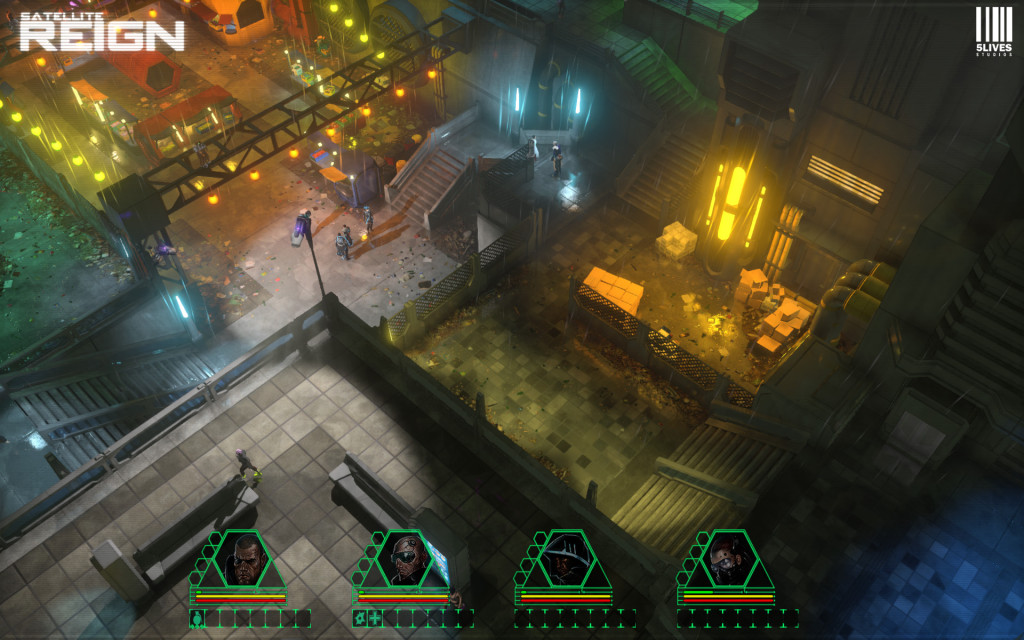 The other three areas in the game still need 'dressing' and the team has other priorities right now, so we're thinking that we won't see any revelatory screenshots until early 2015.
If you didn't back the game on Kickstarter, then your best-bet is to wait for Early Access, which'll be available in a few weeks.
I, for one, am looking forward to it.