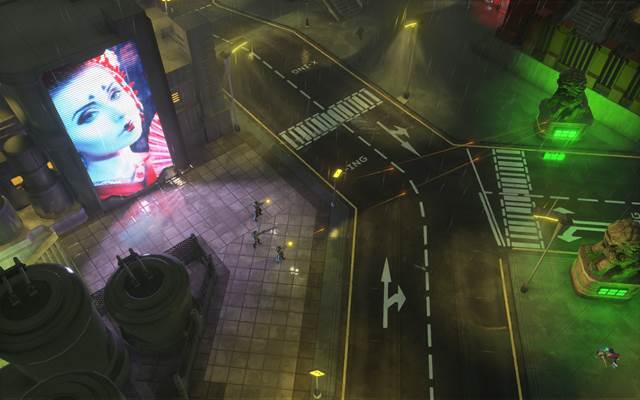 5 Lives Studios have released an update to their Kickstarter-funded, Early Access cyberpunk game Satellite Reign, bringing it up to version 0.6. With this version comes the release of a new district (the game world is split into 4 distinct districts); this time it's The Grid.
"The Grid is the home of The Eternals, an organisation fixated on moving humanity forward through body augmentation, replacing their mortal flesh with machines.

The Grid is clean, wealthy and futuristic, setting itself apart from the rest of the city."
5 Lives have posted details about the update on their blog, but we've picked the more interesting highlights for you below:
Stealth kills!
New abilities and items, such as drones and sound-dampening grenades.
General UI improvements and balancing.
Behind-the-scenes the game engine has been updated to Unity 5, improving performance in a few areas including physics.
According to the developers, Satellite Reign is getting very close to its full commercial release. All features exist in the game and it's a case of making improvements by fixing bugs, balancing and general polishing. We'll keep you posted of any new developments in the lead up to its release.
You can pick up a copy of Satellite Reign on Steam Early Access here.