Crowdfunding is a distributed fundraising system that closely mimics the ethos of the open source movement and that of the hacker mindset. It then comes as no surprise that many cyberpunk projects would take this approach to funding, and there are a lot this month! Meanwhile in the dystopian now, crackdowns on encrypted communications and online dissent are at the forefront, all over the world.
---
Cyberpunk Reality
The German Government Jumps on the Surveillance Back-door Train
"We can't allow there to be areas that are practically outside the law," said Interior Minister Thomas de Maiziere setting the stage for Germany's new laws that are currently in the planning stages. Two of the major elements that Germany wants to roll out are the fingerprinting of youth at as early of an age as six and to build back-doors into electronic devices that intercept encrypted messages directly from the device before encryption occurs, and then send that data to the government. In relation to the fingerprinting, originally the age limit for fingerprinting asylum seekers was 14 and it is being reduced to six, showing that there is no way this isn't aimed at the refugee crisis. The justification is the same as it has been to justify all major surveillance programs since 9/11, the need to prevent terrorism.
The
Filipino

Government to Crackdown on 'Cyber-Sedition'

Rodolfo Salalima, the Information and Communications Secretary for the Philippines, said on June 13th, "May huhulihin na (there will be people arrested for), cyber-sedition. We are not going to name the persons but were able to track about more than one last night," and "Remember, rebellion, sedition are crimes under the old penal code. You do sedition or you incite people via (the cyberworld) or via internet. I call it, there is cyber-rebellion, there is cyber-sedition." This is a chilling move and is doubly concerning when we consider that Donald Trump has praised Rodrigo Duterte, the Filipino President, who makes Trump look tame by comparison. Let's hope that Trump and other far-right conservative movements don't follow suit, although Theresa May has proposed similar measures in the UK.
---
Cyberpunk Movies
The Osiris Child: Science Fiction Volume 1 Coming This Fall
https://www.youtube.com/watch?v=ZEd5AJsJ8N8
The Osiris Child, from director Shane Abbess', is an upcoming science fiction with cyberpunk elements, possibly coincidently due to the film's inspiration from 1980s science fiction action films, that will be out in select theaters and on-demand this Fall. The official synopsis for the film is:
THE OSIRIS CHILD is set in a time of interplanetary colonization. Sy Lombrok (Kellan Lutz), a drifter with a haunted past, forms an unlikely alliance with Kane Sommerville (Daniel MacPherson), a lieutenant who works for off-world military contractor Exor.

In a race against time, they set out to rescue Kane's young daughter Indi (Teagan Croft) amid an impending global crisis created by Exor.
New Blade Runner 2049 Picture Shows Conflict Between K and Deckard
This new image from Blade Runner 2049 shows a face-off between K and Deckard in what appears to be a neon-soaked night club. Perhaps this is the scene where Ryan Gosling said that Harrison Ford actually punched him? Blade Runner 2049 hits theaters on October 6th, 2017.
---
Cyberpunk Television
B: The Beginning, New Anime From Production I.G.
B: The Beginning, originally called Perfect Bones, is a newly announced anime from Production I.G. and Netflix that may very well have heavy cyberpunk elements. Production I.G. is possibly best-known Ghost in the Shell and more recently, Psycho Pass, and Netflix has been all-in on newly generated cyberpunk content, especially in the anime scene with things like BLAME! The 12 episode series will be directed by Kazuto Nakazawa, who also carries cyberpunk cred with Parasite Dolls. The official synopsis is:
[B: The Beginning] is set in the future where scientists have tried to breed the "perfect human" in hopes of keeping peace in the universe. After nearly achieving their goal through three children, the scientists send their "new humans" for further training where they are kidnapped by an evil organization set on using their powers to implement their own concept of a new world order.
The tentative release date is set for 2018.
Megazone 23 XI Releases a New Key Visual
Megazone 23 XI continues on with their campaign to create a promotional video and ultimately with the goal to create a new Megazone 23 series. They've released a new key visual, above, to continue the campaign's momentum. The campaign ends on June 30th and is already funded, but the more money they can pull in, the higher the promotional video's quality is going to be and the higher the chance the show will be picked up. If you'd like to support this campaign, you can do so here (sorry, it's in Japanese).
---
Cyberpunk Video Games
The Hitman Franchise Lives On
Recently, the fate of the Hitman franchise was is flux as Square Enix cut ties with IO Interactive, the team behind the game. IO Interactive has now announced that they have gone independent and that they have retained the rights to the Hitman franchise, so there will be more of this classic franchise to come. Hitman has always had at least some cyberpunk themes with clones and evil corporations working on conspiratorial agendas, so we're excited to see what is to come.
Experience Blade Runner 2049 Via Your Phone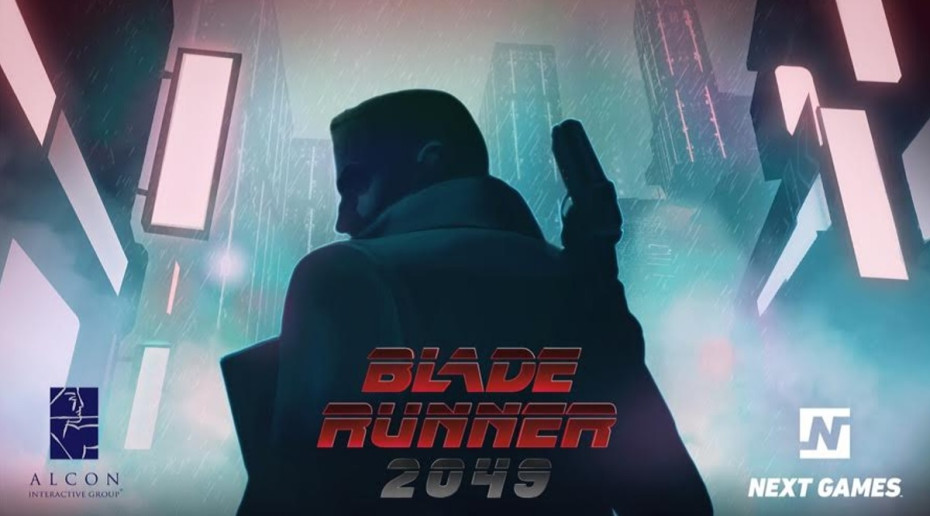 Blade Runner 2049 will also be coming to the very small screen in the form of a phone game from Alcon Entertainment and Next Games. Teemu Huuhtanen, the Next Games CEO, said, "We are determined to deliver on 'Blade Runner's' unique themes and vision of the future." I'll believe it when I see it, most phone games are about shallow as they come, but there always exceptions. It might also be nice if it wasn't monetized to within an inch of its life, but this is also the norm for a phone game, so I'm not holding my breath. There isn't a release date yet.
---
Cyberpunk Tabletop Games
Human Interface – Be a Better Human: Kickstarting a Co-op Cyberpunk Boardgame
Human Interface – Be a Better Human is a new game from Postindustrial Games, the creators of Human Interface Nakamura Tower (which we reviewed in the past). This new installment in the Human Interface game saga supports 1-5 players and supports cooperative play that lasts between 60-90 minutes. Possibly the most exciting element for me is the large number of highly detailed cyberpunk miniatures, more than 50 if you back at the highest pledge level. The game is well past funded already and your opportunity to back this awesome project ends on July 2nd, 2017. You Human Interface – Be a Better Human on Kickstarter here.
Get 18 Cyberpunk 2020 Books and Support the Electronic Frontier Foundation
Bundle of Holding, a Humble Bundle analog, is offering a package of either six or eighteen Cyberpunk 2020 books, depending on your donation level. Ten percent of the proceeds from this campaign will be donated to the EFF and all of the books are DRM-free, as any cyberpunk book should be. The campaign ends at the beginning of July, so your chance to get this great bundle of books of classic Cyberpunk titles is rapidly coming to an end, get your copies here and support the fight for digital freedom.
---
Cyberpunk Books
New Editions of John Shirley's A Song Called Youth Trilogy
According to John Shirley on his Facebook page, new editions of the classic cyberpunk books Eclipse, Eclipse Penumbra, and Eclipse Corona will be released from Dover Books with new covers and in individual volumes. Eclipse will be available in October 2017, where as Penumbra will be available in April 2018, and Corona will be released in October 2018. Eclipse is currently available for pre-order here, support one of the original cyberpunks. The official synopsis is:
This gripping cyberpunk novel — the first in a trilogy — envisions a future in which the economy of the United States has crashed, while the Soviet Union not only remains intact but invades Western Europe. With the collapse of NATO, governments have abdicated control to an ostensibly private antiterrorist and security firm, the Second Alliance. But the fascist mercenaries of the alliance are working from a hidden agenda, and their only challenge comes from the New Resistance, a rogues' gallery of rebels who battle mind control and weapons of mass destruction with sex and drugs and rock 'n' roll.
The "eclipse" of the title refers to the shadows that war casts across the light of conventional morality, allowing citizens to tolerate the erosion of their civil rights. The plot, praised as "chillingly plausible and carefully developed" by Kirkus Reviews, shifts between the political chaos of Earth and the vast space colony of FirStep. Originally published in 1985, the novel offers prescient views of the rise of drone surveillance, the growth of Europe's radical right movements, and an increasingly dark web of media manipulation and propaganda. A compelling tale in its own right, Eclipse offers a wealth of action and intrigue that reaches a thrilling climax and conclusion in the sequels Eclipse Penumbra and Eclipse Corona.
Black Mirror Enters the Realm of Paper
The success of Black Mirror has now been translated into a book series, there will be three, from series creator Charlie Brooker. Each volume will be an anthology of three novellas that will be original stories, not directly adapted from the series, and written by various authors and Brooker will then edit. Many of the stories in this anthology were originally pitched for the show but were shelved due to budget or time constraints. The official synopsis for the book is:
Edited by Charlie Brooker, the creator of the hit Netflix original series Black Mirror, this book takes the very essence of the globally acclaimed cult TV show to create new, original, darkly satirical stories that tap into our collective unease about the modern world. This is Black Mirror in book form, allowed to roam through the imaginations of some of the leading names in contemporary fiction. This collection will challenge you to see the world in a different—and more disturbing—light.

You have been warned. . . .
Black Mirror Volume I is now available for pre-order.
---
Cyberpunk Comics
Cybernetic Punk – Blade Runner Meets Elysium by Way of Every Raymond Chandler Novel
Cybernetic Punk, from creator Scott Austin, is a cyberpunk comic that is currently undergoing crowd-funding via IndieGoGo. The comic has fantastic stylized art that heavily channels Blade Runner and mixes in other common cyberpunk tropes like cyborgs and androids to make something original. The official synopsis is:
The story of Cybernetic Punk takes place in the year 2138. Because of natural disasters and nuclear war, mankind lives in dome protected cities all across the globe. They have colonized some of the planets and moons in the solar system, but colonist permission is granted to few and is sought after by many. However, humanity has continued to evolve in their domed cities and thus the cyberpunk element of our story.

In the future world of Cybernetic Punk, cybernetics have become as common as cosmetic surgery in our time. Everything from cybernetic limbs to chip implants that enhance vision or connect the user to the global network. Because of the rise in cybernetic associated crime a special task force, Cybersquad, was started.
Some of the cool perks available are the ability to get yourself drawn as a cyborg is this excellent cyberpunk style, or even be in the book itself. As of this writing, the campaign is 27% funded with 22 days left to go, you can back this project here.
---
Cyberpunk Short Films
Rakka, Oats Studios Short Film from Neil Blomkamp
Rakka is the first installment in a series of short films that director Neil Blomkamp is creating through Oats Studios, a project created to create proof-of-concept films and gauge interest in certain stories with an eye toward possible feature-length adaptations. This first film very much captures Blomkamp's tendency toward the fusion of low-life situations with high-tech, high-concept ideas. Although the main driving force of this film is an alien invasion and the rebellion against these incursions, with a heavy dose of environmental commentary, this film feels 'cyberpunk as fuck.' There is heavy DIY tech with a strong hacker ethic, cyborg humans, and fascinating alien technology that actually feels alien. It doesn't hurt that it stars cyberpunk heroine Sigourney Weaver aka Ellen Ripley from the Alien franchise, who worked with Blomkamp in the past via Chappie. Let's hope that future installments from Oats Studios are equally cyberpunk and actually spur an original cyberpunk film worth a damn.
Nano is Modern Cyberpunk at its Best
Mike Manning is a director to keep an eye on if Nano is any indication. This short film tells a strong story with repercussions well beyond the film's limited set about a world where nanotechnology is ubiquitous. The producer, Wesley Barker, was involved with the VFX team for the upcoming Valarien and the City of a Thousand Planets. If you skip any of the short films that we feature on ND, don't skip this one. It is worth every minute of its 16-minute runtime. Here is the official synopsis:
In the near future, nanotechnology administered into the bloodstream can sync with computer apps to augment the human genome. A new law mandating and regulating this once elective procedure meets resistance from hacktivists who are conspiring to thwart the impending roll-out of "Nano version 2.0."
If you'd like to keep an eye on future developments with this short, there may be future installments, then you can check out their official website here.
---
Did we miss anything? What are you most looking forward to? There is a lot of crowdfunding this month, what caught your interest? Let us know in the comments below or on social media.
Some of the links included in this article are Amazon affiliate links. If you would like to purchase these items, consider using the links provided and help support Neon Dystopia.