News this week brings us a dissection of a classic from the creator himself, internet prices may go up while coverage drops, Fancy Bear gets interested in European elections, but we can watch a baby xenomorph and a lamb put the beauty of nature on full display. Let's see what happened this Last Week in Cyberpunk.
Cyberpunk Reality
Macron Campaign Targeted by Fancy Bear
Former investment banker turned Independent candidate Emmanuel Macron, gave many French voters a reason to feel secure as he emerged victorious from the first round of elections, coming out three points ahead of National Front candidate La Pen. But there may be reason to worry, now that a familiar occurrence from the US elections in 2016 has found its way to France.
According to cybersecurity firm Trend Micro, the Macron campaign was targeted on March 15 by Fancy Bear, the same state actors that targeted the Clinton campaign and the Democratic National Convention in 2016. Both Macron's emails and one drive accounts were targeted by the group.
German Chancellor Angela Merkel, facing an election later this year, has claimed that her office and affiliated party have also been targeted by the same group. What does this mean for the global political stage?
Ajit Pai: FCC Ready to Cut Title II Protections for Internet Users
At a speech hosted by FreedomWorks, the group known for propping up the rightist Tea Party movement, FCC Chairman Ajit Pai announced that his agency is now ready to get rid of those Title II protections that keep net neutrality intact, claiming that net neutrality proponents were "looking for an excuse to achieve their longstanding goal of forcing the internet under the federal government's control." Title II protections means ISPs have to disclose hidden fees and data caps to consumers and regulating internet connection payments which can throttle connections and boost costs for a stable connection in any given area.
For those in low-income areas, don't worry, Pai hasn't forgotten you: "without the overhang of heavy-handed regulation, companies will spend more building next-generation networks."
Trickle-down broadband?
State Department Promotes Mar-A-Largo
Plan on taking a trip down to South Florida? Want to see if you're lucky enough to catch a glimpse of President Donald Trump in his natural habitat? Well, the US State Department knows just where you should plan your stay.
The Bureau of International Information Program (BoIIP) published what seems to be sponsored content on behalf the Trump-owned Mar-a-Largo country club. This is essentially an advertisement that would directly enrich Trump, which would violate the Domestic Emoluments Clause in the Constitution. In their defense, the BoIIP claimed that the article was published "to inform the public about where the president has been hosting world leaders."
No word yet of any disciplinary action taken in response to the article.
Uber Geofenced Customers After Deleting App, Were Almost Kicked Off iPhone by Cook
Uber would hope all the news you consumed this week concerned their VTOL taxis they hope to have in select cities by 2020. Given this company's love for self-inflicted wounds, that's not the case.
Earlier this week it was revealed that Apple CEO Tim Cook threatened to delete the ride-sharing app after a confrontation with CEO Travis Kalanick, the same executive who got into a shouting match with a driver not too long ago. The incident in question took place in 2015 after Cook learned that the Uber app violated Apple's user privacy policy by "geofencing" customers in an attempt to combat fraud committed by drivers. After deletion, those who had downloaded the Uber app had their iPhones were still being monitored by the company.
Kalanick was reportedly shaken by the confrontation and the threat of removal, but the official company position is that Uber does not "track individual users or their location if they've deleted the app."
At the time of this reporting, the Uber app rates at 1.6 out of 5 stars on the Apple App Store.
Wikipedia Co-Founder Fights Fake News By Ditching Ads
Jimmy Wales, co-founder of Wikipedia, is hoping intrepid journalists will be willing to edit news in real time to better chronicle current events with verifiable info and combat the epidemic of fake news. Wikitribune works on a donation-only system like its encyclopedic cousin and ditch ads. Wales is hoping that removing the pay-walls of traditional newspaper websites and eliminating revenue from ads will limit the number of fabricated stories and centralize actual events on one site.
Alien: Covenant Rover Going to (Actual) Space
One star that hasn't been getting enough screen time in the run up to the release of Alien: Covenant is the Lunar Quattro, a small rover designed by Audi and German space start-up Part-Time Scientists. Quattro has been in development since 2015 for a mission to the moon, but first, it's going to help some pretend scientists (maybe?) stay alive.
Biobag Develops Premature Lamb Outside of the Womb
Researchers at the Children's Hospital of Philadelphia (CHoP) designed the "biobag" which allowed them to take a premature lamb and complete its gestation. This extra-uterine fetal incubation method proved effective and mostly safe, with the lambs carried to term in their biobags with only mild inflammation of the lungs detected. Researchers see human testing for similar incubation methods just a handful of years away.
You can read the entire paper on their research here.
---
Cyberpunk Fashion
Two New Alien Stompers From Reebok
Ripley's famous kicks get a redesign for their new movie. This time there are sizes for men and women. Just be careful with acid. That's bad for everyone.
---
Cyberpunk Movies
Ang Lee and Will Smith Team-Up for Clone Assassin Thriller Gemini Man
Gemini Man seems to have clawed its way out of development hell. After being pitched in 1997, this thriller, where an aging assassin and his younger clone face each other for the first time, finally has Ang Lee attached to direct and Will Smith to star.
Elizabeth Shaw in Short Film to Follow up Prometheus
Peter Weyland's little boy may be all grown up, but what happened to the woman who saved David's life at the end of Prometheus? Ridley Scott released a short film that ought to shed some light on the fate of Dr. Elizabeth Shaw ahead of Alien: Covenant.
Alien: Covenanat – In Utero
Paid close attention in biology class? Even if you did, it never hurts to get a refresher course on the beautiful life cycle of a xenomorph as it leaves the comfort of a facehugger's womb and eventually burst from the chest of some hapless space trucker. Or a scientist. Even an engineer. Facehuggers are pretty open-minded.
Fans can grab their Oculus Rift and witness the majesty of alien procreation in VR right now.
Adam Savage Goes BTS of Alien: Covenant
Adam Savage takes a step inside the Engineer dreadnought ahead of filming for Alien: Covenant and is almost driven to tears.
The Persian Connection
Retrowave goes with neon glow in the trailer for the neo-noir thriller the Persian Collection. Watch as a child soldier is smuggled into in Los Angeles, then becomes a man intent on escaping the Persian underworld that claims to own him.
---
Cyberpunk Games
Android: Netrunner – Terminal Directive
A new campaign for Netrunner fans drops a murder mystery in the new Terminal Directive.
Corp and Runner compete in a thrilling race for the control of valuable data that plays out over the course of an extended campaign. Each match impacts the larger shape of your investigations. Each data set you unlock leads you in a new direction. You may have run before. You may have pursued your corporate agendas. But nothing you've done has yet prepared you for Terminal Directive and the narrative-driven campaign play it brings to Android: Netrunner.
Spector Speaks: Deus Ex Recieves Postmortem From its Creator
17 years since its creation, Deus Ex continues to be an influence on role-playing games and the video game industry as a whole. Celebrated game designer Warren Spector breaks down how the game was made and why he's most proud of this cyberpunk classic from the GDC stage.
---
Cyberpunk Comics
Samaritan #1
Here's something to put on your pull list this week: Samaritan. This new title from Image Comics plans to bankrupt the most successful private military company in the world by making them obsolete. Can the US government stop one troublemaker from making everyone a warlord?
---
Cyberpunk Books
Gibson Witnesses 2016 Election, Pens Sequel to The Peripheral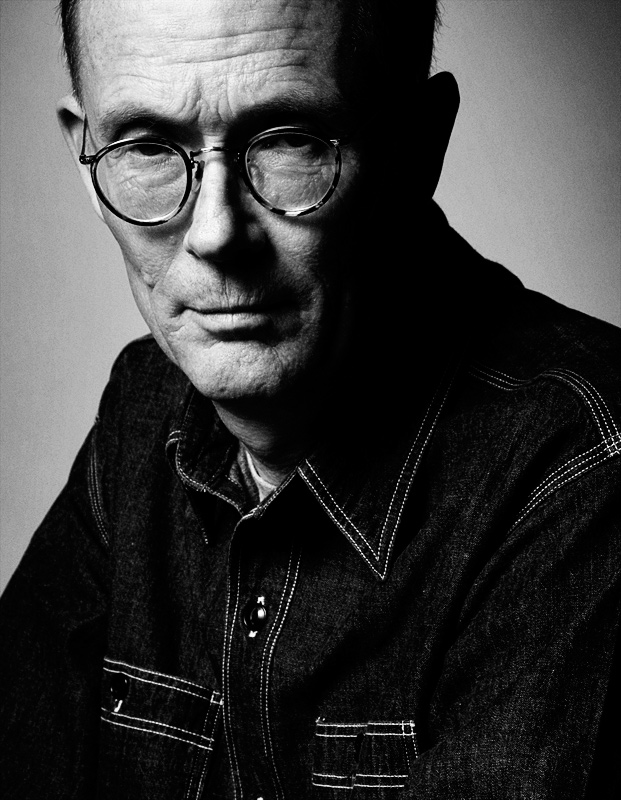 Though you can witness his political opinions in real time, cyberpunk godfather William Gibson will tell us how he really feels about Clinton losing the 2016 election in Agency. The novel will imagine a present where Hillary Clinton is sworn in as the 45th President of the United States and a 22nd century London that takes place after the events of The Peripheral.
In an interview with the New York Times, Gibson explained that he had begun drafting Agency before November. After the election was decided he had to go back and re-imagine his fiction future, saying "Every imaginary future ever written is about the time it was written in. People talk about science fiction's predictive possibilities, but that's a byproduct. It's all really about now."
Readers will be able to explore all the possibilities of Agency on January 16, 2018.
That was a lot to get there but there's still a chance we missed something. If we did, let us know down below or on social media.