Game devs make us wait a bit for the next installment in a beloved series, machines cross another medical threshold, and the White House looks to close up the internet. Fuck Donald Trump, let's look at what happened this last week in cyberpunk.
Cyberpunk Reality
BCI Allows Paralyzed Patients to Communicate for the First Time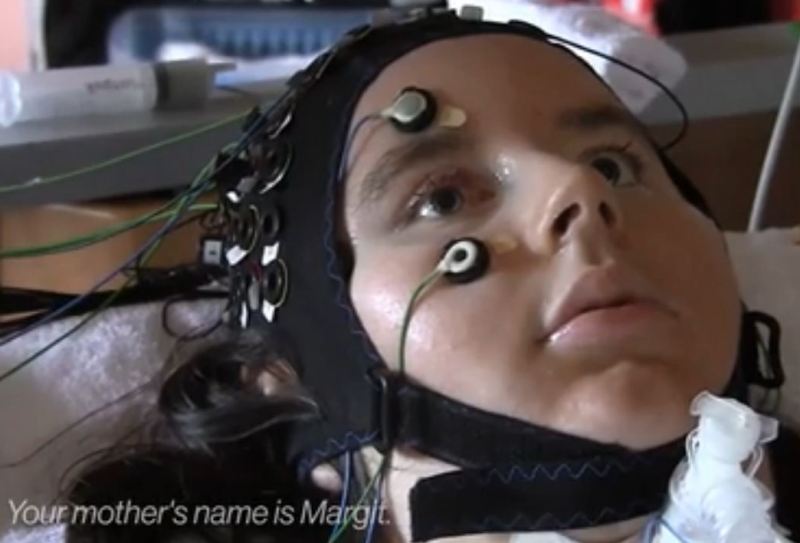 As if ripped out of a Black Mirror episode ("San Junipero" to be exact) four patients with "locked-in syndrome" were able to communicate for the first time using brain-computer interfacing. The patients, suffering either from Lou Gehrig's disease of amyotrophic lateral sclerosis were able to answer questions about geography, identify family members, even express joy about being alive. Built on research that goes back almost 20 years, neuroscientist Niels Birbaumer, of the Wyss Center for Bio and Neuroengineering in Geneva, used near-infrared spectroscopy and electroencephalography to monitor brain activity as patients charted out yes and no responses to the BCI. Three of the four patients (the fourth's response was held due to family wishes) said they were happy to be alive regardless of their physical state. One patient, however, repeatedly denied his daughter's request for his blessing to get married.
Researchers are eager to have their work verified in other groups and hopefully increase the quality of life for many who are chronically ill. You can read about the study originally published in PLOS here.
Leaked Footage Shows Off Latest Robot From Boston Dynamics
What was supposed to be a closed-door conference, Marc Raibert, founder of Boston Dynamics, gave the audience a close look at Handle, the latest in their line of impressive yet terrifying robots. Someone in attendance was able to capture its demo video before a more formal announcement.
Norwegian Robots Become (Kinda) Self-Aware
Researchers at the University of Oslo have found a way to get robots to replicate themselves with only a little human intervention. Number Four, the latest in the series of tested machines, is mastering autonomous navigation, testing out variations of its original programming in hopes of developing new movements, says Kyrre Glette, associate professor at University of Oslo's Research Group for Robotics and Intelligent Systems.
The Cyborg Bill of Rights v1.0

Seeing the coming wave of body modification and self-directed evolution, Richard Mackinnon, former EFF affiliate president, penned the updated Cyborg Bill of Rights, advocating the individual's right to manipulate the body through technology and equal protection under the law.
Net Neutrality in the Crosshairs Under Trump Admin
If you enjoy your internet connection protected under Title II of the Telecommunications Act get ready to feel uncomfortable. As with every dizzying news cycle of this current administration, Donald Trump has announced that his pick for FCC chairman is Ajit Pai, a former Verizon attorney and FCC commissioner. Unlike his predecessor, who resigned on January 20th, Pai is on the record as being both against net neutrality and in favor of firing up the "weed whacker" and do away with regulations that protect an open internet that were put in place by the Obama administration. Pai is on record saying "I oppose Title II", putting him in alignment with Republicans in Congress and now the White House. With direct control of two major bodies of government, it's likely Pai will get his chance to repeal it.
At this time there's no official word from Democrats in Congress as to how they will respond to any attempts to remove Title II protections.
Radio Stations Across the US Hacked, "Fuck Donald Trump" Plays on Repeat
In April of last year rappers YG and Nipsy Hu$$le angered more than a few conservatives over their protest song "FDT (Fuck Donald Trump)" and the protests that followed the candidate to several cities where the song was featured. YG even named his 2016 tour after the single, highlighting the feelings of many concerning the sitting POTUS. And apparently, some of YG's fans happened to be hackers.
Reports from several radio stations confirm that their broadcasts were hacked. A Station in South Carolina was taken over by pirate broadcasts playing "FDT" on a loop for an approximate 20 minutes earlier this week, making its radio debut. A TV channel in North Carolina had their audio feed compromised by the song. Giving the appearance of some collusion, Louisville, Nashville, Murfreesboro, San Angelo, and Evansville, all major cities in red states, were targeted in the hack and subsequently had their feeds compromised, switching their broadcasts with the protest song.
A pirate station in Seattle also played the song all week, but that seemed to be intentional.
Antifa Demonstrators Descend on Berkeley
https://www.youtube.com/watch?v=unnrYfCe4bM
Prior to what was supposed to be a talk given by a Breitbart writer, some 1,500 protestors showed up to denounce his views at UC Berkeley Thursday night. But as the demonstration was underway some 150 Antifa demonstrators, masked and black-clad, descended on the scene with makeshift riot shields, smoke bombs, and fireworks. they proceeded to incite a riot with campus police, destroy property, and start fires. However, they ultimately won the evening as the talk was canceled and the speaker rushed away from the scene.
Leaked FBI Documents Paint a Troubling Picture of Surveillance and Law Enforcement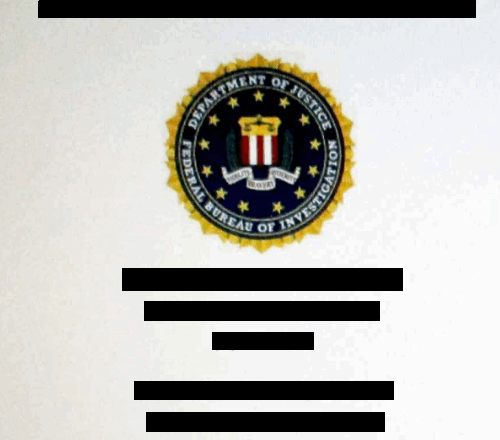 Portions of the Domestic Investigations and Operations Guide, which supplements the FBI's formal rule book since 2015, considered classified, found their way into the hands of writers at The Intercept. Included in the FBI coverage on the site this week was the discovery of the Net Talon National Initiative, a program run by the FBI to target online terrorist groups, which brought them into contact with fellow agents; how they continue to "disrupt" those individuals when terrorism cases don't pan out in court or when legal options are too few; the bar for initiating surveillance by the FBI is so low that vague tips are all that's needed; White supremacists have systematically infiltrated police departments all over the country and the feds have been monitoring their increasing strength and so much more.
The Intercept made their pages of the Domestic Investigations and Operations Guide available on their site.
---
Cyberpunk Books
Walkaway: A Novel
Cory Doctorow steps away from the YA in Walkaway: A Novel. When Hubert, aging and disaffected, falls in with Natalie, a woman of privilege, the two decide to forsake society, pack up the necessary technologies, and live off the grid. Though the planet is dying and the comforts of society are difficult to deal with, many find reasons to follow. You can pre-order your copy of Walkaway right now.
Humans, Bow Down
James Patterson and Emily Raymond envision a future where machines have bested humanity in the great game of war. Six, a plucky war orphan, seeks to change the reality set by the Great War and save humanity from extinction. Humans, Bow Down hits shelves February 20th, but you can pre-order a copy here.
---
Cyberpunk Movies
New Ghost in the Shell TV Spot
Because patience is all but forgotten, the Super Bowl TV spot for Ghost in the Shell debuted online this week. Not much in the way of new footage, but near the 30-second mark we get a new glimpse of the Major and Hideo Kuze.
---
Cyberpunk Short Films
Mattis Dovier is back with "Liquor"
Korean hip-hop duo XXX have released a music video for the latest single off their next mixtape, "Liquor," leaning on the visual arts of a master of '80s aesthetics. While not as robo-centric as his video of robots transcending flesh, "Inside," French artist Mattis Dovier continues his tribute to Katsuhiro Otomo's AKIRA in this video while also nodding towards Gaspar Noe's surreal sci-fi film Enter the Void.
Slice of Life Honors Blade Runner Ahead of the Sequel
While Ridley Scott's got us all feeling positive about Blade Runner 2049, Croatian filmmaker Luka Hrgović are holding us over with a fan trailer that honors the rain-soaked streets of near-future Los Angeles. In an interview with the Verge, Hrgović hopes the trailer for Slice of Life will serve as proof of his vision to fund a short film.
---
Cyberpunk Video Games
Deus Ex on Hiatus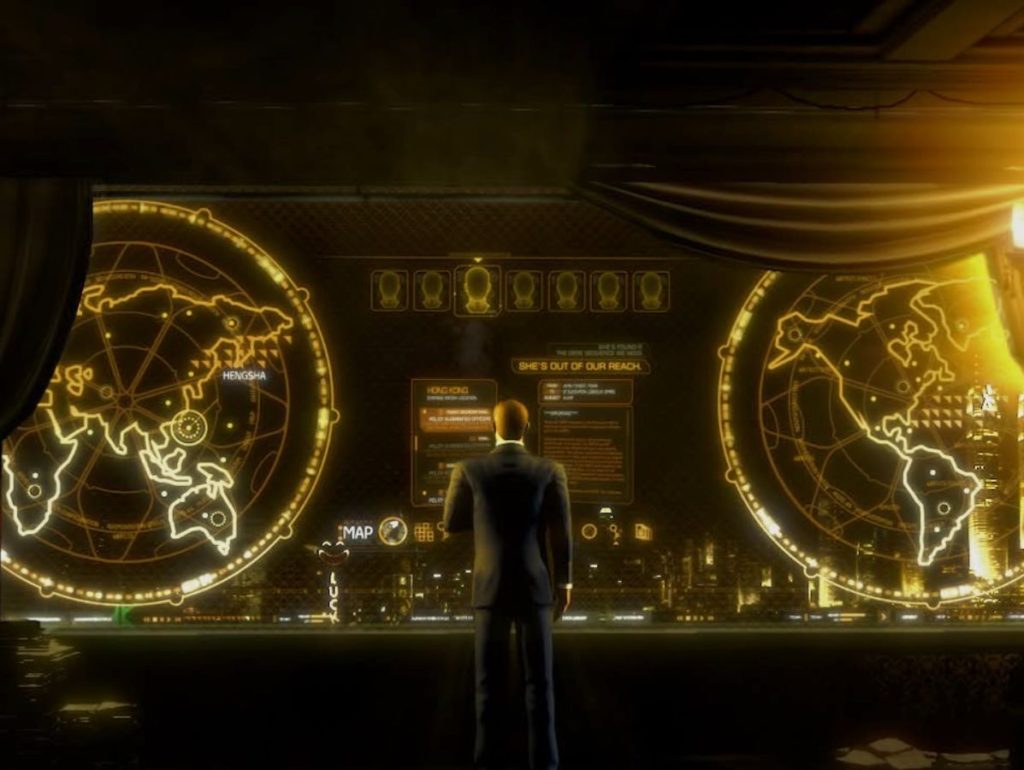 Square Enix has jumped on the superhero bandwagon, drafting development teams Crystal Dynamics and Eidos Montreal to develop some secretive Avengers project for Marvel. Unfortunately for fans of spy boy Adam Jensen, the sequel to Deus Ex: Mankind Divided has been put on indefinite hiatus. While there wasn't a solid release date for the next game the untitled Marvel game is taking priority at Square Enix.
In the meantime, Deus Ex: Breach has gone free to play on PC.
---
Think that covers most of the important cyberpunk bits. Think we missed something big this week? Let us know in the comments below.