Welcome back to another Last Week in Cyberpunk, you neon drenched computer junkies. We have another fix for you in the shape of political revolution, some new tabletop games to keep you happy, and some new Alita news.
Cyberpunk Reality
Venezuelan Opposition Leader Juan Guaido Names Himself President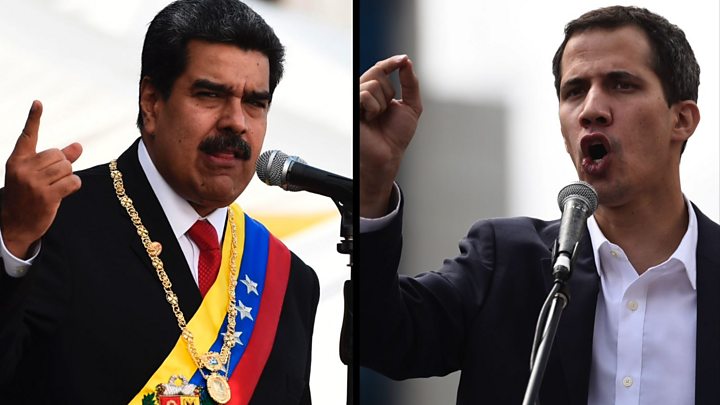 This is truly a revolution of the people happening in real time.
Due to hyperinflation, rampant homicides and countless food and medical shortages wracking the country, the 35-year-old head of the national assembly declared himself de-facto president on Wednesday, claiming the current president illegitimate due to the questionable nature of his electoral win last year. Guaido is trying to create a transitional government to help reshape Venezuela's government, in the process painting himself a target as he attempts to save Venezuela from itself and Maduro.
Surprisingly, Donald Trump was the first to recognize the new leader, along with Mike Pence. Many other countries then followed suit, such as Brazil, Chile, Peru, Canada, Colombia, Argentina, and Western Europe. As a response, Maduro decided to cut ties with the US, giving US diplomats 72 hours to get out of Venezuela. However, the US secretary of state Mike Pompeo refuted the statement, claiming Maduro doesn't have the authority to break diplomatic relations. Mexico and Bolivia, however, still support Maduro, along with Russia, China, and Cuba. Some are denouncing the interference from the US and other countries in Venezuela's affairs.
Many are worried about a potential disaster if the military support Maduro instead of Guaido, such as civil war. Internet watchdogs have also noticed that Maduro seems to be limiting social media websites such as Facebook, Instagram and Twitter, in order to try to contain the rampant protests against his government.
Why are millions of people taking to the streets to protest Maduro's government, you ask? Simply because after Maduro took power, Venezuela has become a country with rampant hyperinflation. Shortages for everything from food and medical supplies to basic necessities like toilet paper and diapers have crippled the entire country, along with the highest homicide rate in Latin America due to all the corruption. The 'Maduro diet' has led to hundreds of thousands starving, with some resorting to killing animals in zoos in order to eat, and many avoiding hospitals because the facilities are more disease-prone than simply staying at home.
As a result, three million Venezuelans have left the country since 2014 in a mass exodus.
This story is developing and is surely a turning point for the country, as leaders around the world are deciding which side to support. We have yet to see how this will affect the world stage, with countries taking different sides in the economic and humanitarian crisis.
For the full article check it out here.
The Dawn of Delivery Drone 6-Wheelers?
Is 2019 the year delivery drones will finally take off? Or at least, roll out (pun intended)?
After we saw Amazon's flying drones capable of delivering parcels in the air, we now have a glimpse of what that might look like on land: cute autonomous 6-wheeler robots delivering food and possibly other small parcels to specified location. The idea was first started by Skype co-founders Ahti Heinla and Janus Friis back in 2014, when they founded the robotics firm called Starship Technologies (I know, we love the name too). In the UK you can already find these fun autonomous bots wheeling around Milton Keynes, fulfilling grocery deliveries. Just this week, Starship just announced a partnership with George Mason University to allow their robots to deliver food anywhere on campus as well.
And it's not hard to understand the appeal. Not only do the robots look cool and futuristic, but it's also very practical for those who are stuck in the library or on campus without much time to spare, or simply for those students who have the munchies and don't want to venture far from their dorm room. In the age of Uber, why not have an app for food delivery to your door as well? Not to mention it's 100% eco-friendly.
Not to be outdone, Amazon has created its own 6-wheeler system as well, called "Scout". Able to accommodate small and medium-sized parcels, Scout would only work with Amazon Prime accounts (of course), and is currently still being tested at Washington State University. However, sources indicate it looks considerably less cute, and is surprisingly quite late to the party, all things considered.
Cable Investment Lowers Despite Everything Ajit Pai Promised After Killing Net Neutrality
To the surprise of no one (except maybe Ajit Pai himself), following the repeal of Net Nuetrality investment in telecom companies like Comcast have actually gone down despite promises of increased investment, employment, and the spread of service to under served communities.
Who would have thunk it that killing a popular internet protection for consumers would somehow have negative effects for the evil corporate telecom companies that Ajit Pai is owned by?
Comcast is reporting a 3 percent drop in its capital expenditures (CAPEX) in their most recent earnings report, with similar reports by Verizon and Charter Spectrum showing lower network investments in 2018. Despite claims by the lobby group USTelecom and Ajit Pai himself that network investment was growing because of the prospect of killing Net Neutrality (which would somehow out of the aether bring investors banging down their door), there was no proof to back-up that claim, and we seeing now it was an outright lie.
Plus, on a more human level, last year Comcast and AT&T laid off thousands of workers despite claims of inevitable growth in the future. So either the companies want slimmer operations with advancing technology making things faster cheaper and easier, or they have no idea what their fucking doing. Either way, let us take a moment and say (all together now) Fuck You Ajit Pai.
You can read the full article here.
Cyberpunk Media
Movies
Neil Blomkamp Set to Direct Robocop Sequel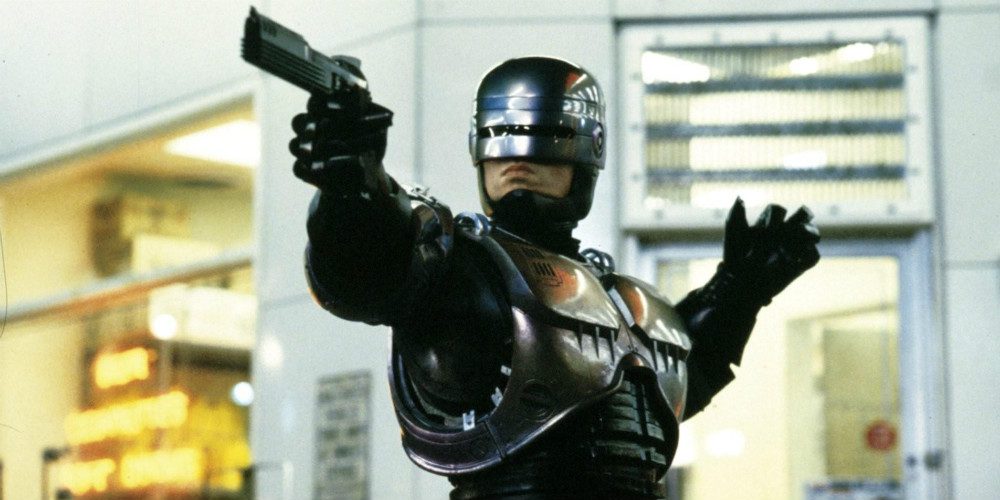 Robocop Returns will be based on a rough script that was already written back in 1988. Details are sparse about the movie for now, but original screenwriter Ed Neumeier tells us that Blomkamp is updating the original script with new screenwriter Justin Rhodes, and that it will remain true to Blomkamp style (so, definitely rated R). The synopsis for this project is the following: "Anarchy reigns and the fate of Detroit hangs in the balance as RoboCop makes his triumphant return to fight crime and corruption." Looks like an exciting new cyberpunk tale continuing the nostalgia trends we've been seeing these past couple years.
The Making of Alita
Last Thursday, 20th Century Fox released a clip revealing creative insights on the creation of the protagonist of the upcoming Alita: Battle Angel. Writer/producer James Cameron, director/writer Robert Rodriguez, lead actor Rosa Salazar, and producer John Landau talk about making Yukito Kishiro's manga come to life. Heavy emphasis is placed on Salazar's performance, placing her wearing mocap equipment in the initial filming side-by-side with the finished product. The effect is a touch uncanny, but the amount of fidelity put into preserving Salazar's spirit in Alita's character is at the very least admirable. Alita: Battle Angel comes out in like three weeks you guys!
Books
Golden State
Debuting on January 24th, Ben Winters' latest novel, Golden State, is a post-apocalyptic dystopian novel released from Penguin Random House. It sounds like it's got a little bit of classic dystopia in its DNA, and has drawn comparisons to The Handmaid's Tale. The description is as follows:
Welcome to Golden State, where the worst crime you can commit is to lie. Laz Ratesic is a veteran of the State's special police. As one of the few individuals allowed to 'speculate' on what might have happened when a crime is committed, it's his job to find the full and final truth. But when a man falls from a roof in suspicious circumstances, it sets in motion a terrifying series of events which will shatter Laz's world forever. Because when those in control of the truth decide to twist it, only those with the power to ask questions can fight back.
You can get Golden State here.
Tabletop Games
Android: Shadow of the Beanstalk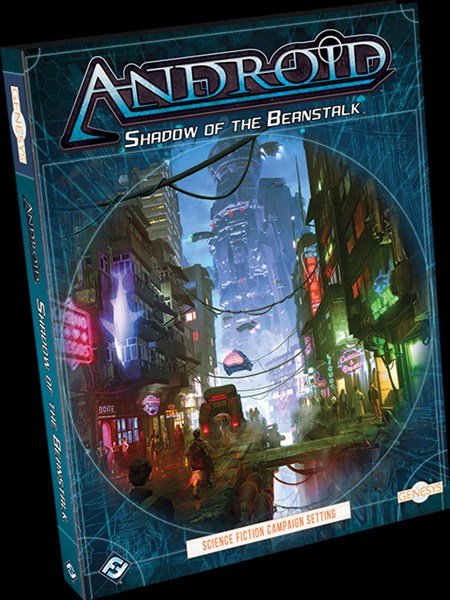 Recently, Fantasy Flight Games, publisher of the Android roleplaying game and surrounding literature, has announced a new sourcebook to be released in the first quarter of 2019. Android takes place in a beautifully-illustrated technofetishistic future and puts players in the shoes of investigators attempting to unravel a mystery in a unique story-based experience. Shadow of the Beanstalk, however, provides a much wider array of character customization and sandbox gameplay, ensuring that no two games will be alike. Here's the official description:
Most of the inhabitants of New Angeles are just regular people living regular, boring lives. They wake up, go to work, order takeout from their favorite fast-food joint on their way home, then spend the evening with their families and friends, or logged into the Network enjoying an entire solar system's worth of entertainment. Then they go to bed—only to wake up the next morning to do it all again. Yesterday, that could have described you. Tomorrow, you may wish it still did.
Join us today as we preview some of the new character creation options introduced in Shadow of the Beanstalk, an Android sourcebook for Genesys Roleplaying!
Shadow of the Beanstalk takes the concepts and rules of archetypes and careers found in the Genesys Core Rulebook and adapts them to characters living in the near future, in the bustling city of New Angeles, in the shadow of the beanstalk. These characters are supplemented with new equipment and skills to help them survive the day-to-day struggles of a world under corporate control, where advances in technology have made anything possible.
Carbon 2185: A Cyberpunk Roleplaying Game Has Been Successfully Funded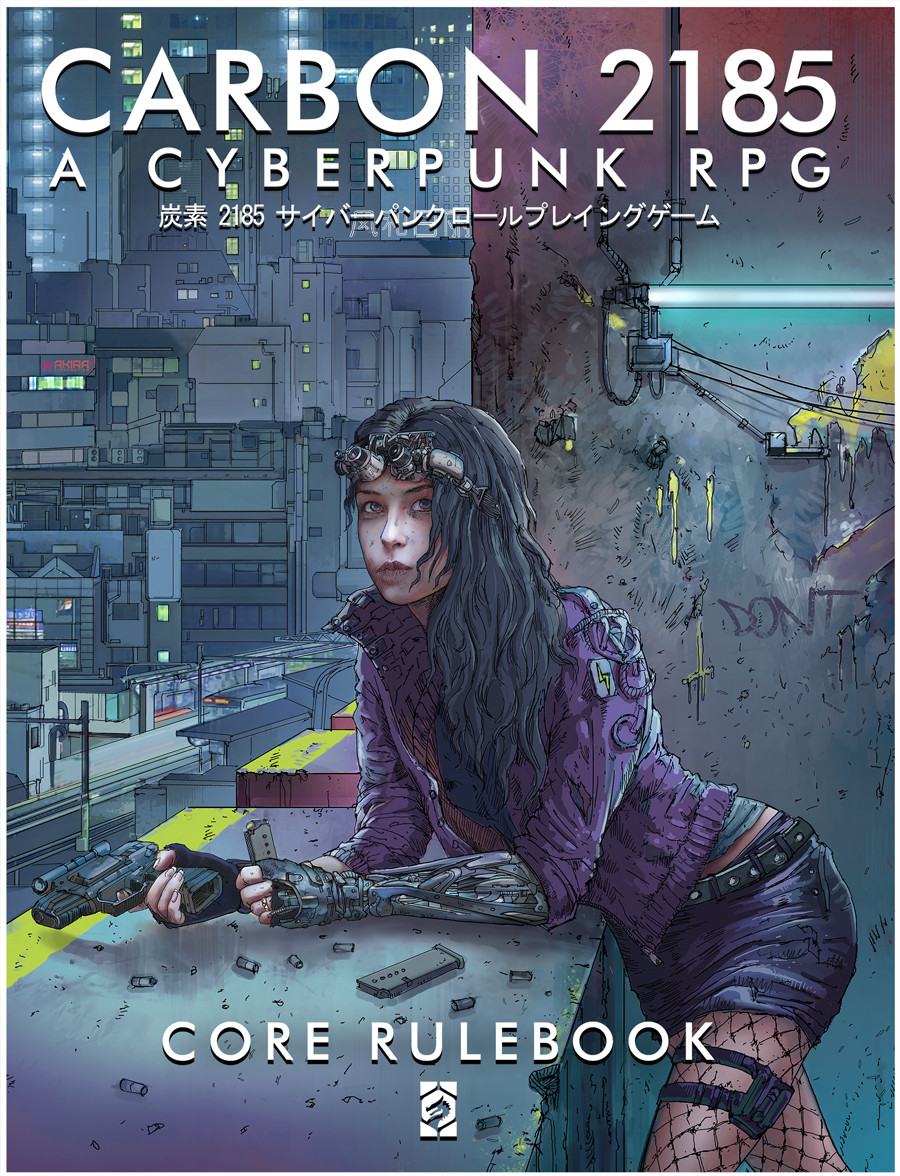 Built using the D&D 5e rules by Dragon Turtle Games, Carbon 2185 has gone well past its initial goal of $13,203 clocking in it a staggering $74,933 with, as of time of this publication, 19 days remaining till the Kickstarter ends. We are always excited for new cyberpunk roleplaying games, with this one promising a detailed character origin system, pages upon pages of equipment, six brand new classes, and unique subclasses to further customization. The official description reads:
Play as a Cyberpunk, a rebel refusing to live life by the rules of the oppressive megacorporations that rule San Francisco in this high action tabletop roleplaying game by Dragon Turtle Games. Carbon 2185 gives you the chance to play in the cyberpunk worlds you've seen in movies, television shows, and video games. The Core Rulebook is the only thing you need to run and play hundreds of hours of games in the world of Carbon 2185, and to enjoy our upcoming line of adventure modules, heists, and tales of corporate espionage using this innovative game system.
You can check out the Kickstarter here.
Video Games
Cyberpunk 2077 Creative Director Leaves CD Projekt Red for Blizzard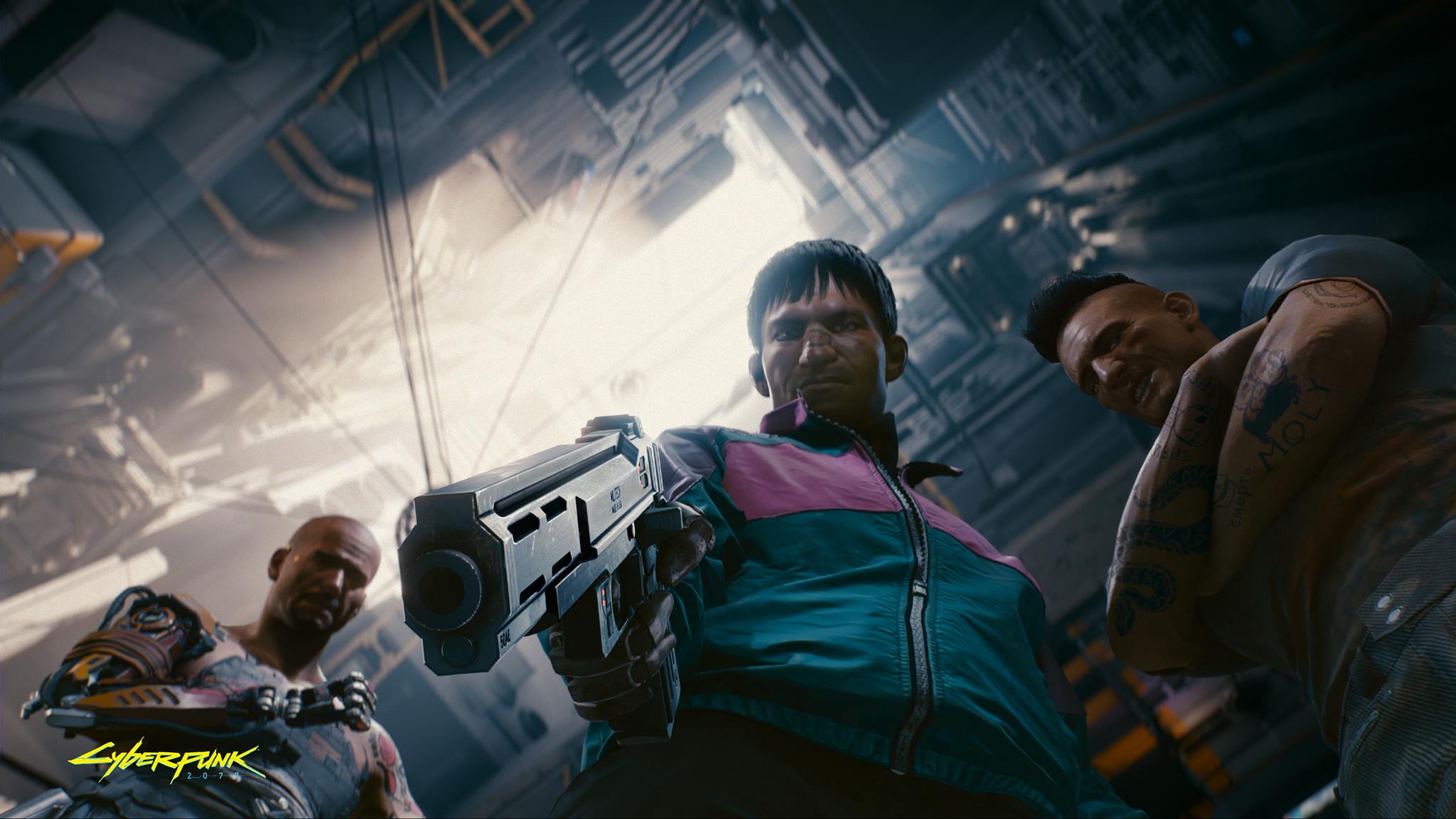 It's recently come to the attention of the internet that Sebastian Stępień, who was a leading mind behind the much-anticipated Cyberpunk 2077 since its original announcement back in 2012, has apparently jumped ship to take on another creative director position at Blizzard Entertainment, the gaming giants behind the Warcraft franchise, Overwatch, and the Diablo series. No explanation has been given yet for the sudden change, which is particularly concerning at this point in 2077's development. Whether Stępień resigned from CD Projekt Red due to a pay increase promised by Blizzard or another reason, here's hoping that 2077's dev team will summon the ability to carry on and continue the game's production with little delay.
Split
Just announced on Steam, Split is the premier first-person puzzle platformer from Woodland Games that takes place inside a virtual world and looks to have similar reality-bending mechanics as gaming classic Portal, featuring time manipulation mechanics. No release date has been given yet, but the description is enough to entice any cyberpunk.
In the year 2072 the global network has become so advanced that every aspect of the society was controled by an entity called the Shield System.
The system was controlled by an autonomic AI that governed communications, monitoring, security as well as the aglomeration's 24-hour lifecycle, among others.
Millions of calculations per second, complex algorythms coding – all that just to make human life easier.
Any outside input required has been reduced to the bare minimum. The AI did not need the human element, its presence only upset the order that the system created. For the man to control the system, there was a need to create a time control mechanism – one capable of creating clones in real-time to handle multiple advanced operations simultaneously.
The mechanism was called Split.
Notice a cyberpunk story we missed this week? Let us know down below or on social media.
Some of the links included in this article are Amazon affiliate links. If you would like to purchase these items, consider using the links provided and help support Neon Dystopia.