Hey punks, this Week in Cyberpunk the story of the rogue scientist in China deepens, we got riots in France that are expected to keep on going, and a lot of new books to keep you warm this coming winter. Stay warm out there, and try not to derez.
Cyberpunk Reality
CRISPR babies confirmed, rogue scientist missing, cue the biopunk conspiracy theories
In our previous Last Week in Cyberpunk, we wrote about a developing news story around a Chinese scientist, He Jiankui, who used CRISPR to create gene-edited babies. This week we have an update confirming that, although unpublished, his work doesn't look like a hoax. He defended his work Wednesday the 28th at a Hong Kong genomics conference saying that he was "proud" of his work, which he hopes will give the twins resistance to HIV. Since then, scientists have had time to react, making both moral and scientific arguments against He's experiments. The scientific community has called out many faults this week including issues with the informed consent from the parents, mosaicism in the genes of the twins and deletions larger than intended.
He has not been seen since giving his controversial talk last Wednesday. He's experiments, which were conducted in secret, not only violated university standards, but were also illegal in China. It is not clear if he has retreated from view amid wide criticism or is in the custody of the Chinese government. Although the Chinese government denies that He is in custody, Apple Daily reported that university president, Chen Shiyi, is under house arrest and security guards have been stationed on campus.
Germline editing using CRISPR was only a matter of time. The technology has been possible for years, however it is illegal both in China, where this work was conducted, as well as in in the United States, where it is punishable by jail time and a $100,000 fine. Research to this point has been conducted on human embryos that are never meant to be implanted. He's leap to implanting these embryos despite the nascent methodology and ethical and legal repercussions have sent shockwaves through the scientific community, but maybe it shouldn't have. We cyberpunks know that human nature can't ignore the pull of "because I can." We're not living in a genetic dystopia yet, but this story brings us ever closer.
France Braces for More Riots
With even more rioting expected in Paris (you'd think they've done this kinda thing before), many businesses and museums are expected to close and remain so till the clashes between protesters and police calm down. Being an Ignorant American, the best this reporter can gather is that the riots (part of the 'yellow vest movement' that started Nov. 17) are protesting a tax on diesel fuel that severely inhibits those who live in rural France. The tax was meant to further curb carbon output to prevent contributions to global warming, but in a country where taxes are already high those living in rural France (where there is a deep lack of public services and infrastructure ) simply cannot afford another strain. It's been agreed by President Macron that that new tax will be abandoned, but protesters are still demanding other issues plaguing workers, students, and the elderly be addressed. Many in France are in support of the protest, but how the riots will color the outlook of the world when it comes to legislature meant to halt climate change is unknown.
Marriot Hotel hack blamed on China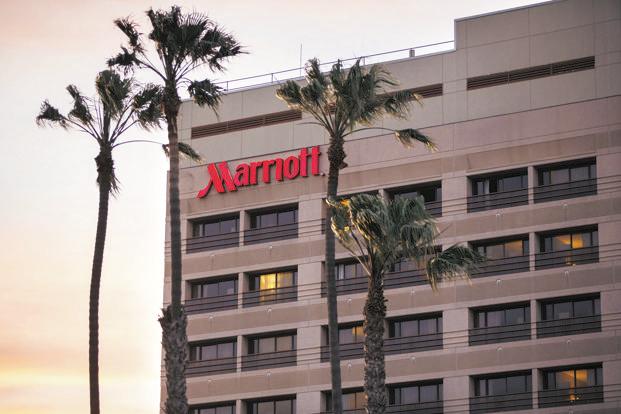 After a massive hack to the Marriot/Starwood hotel chain which allowed access to their data for years, 500 million guests have had their personal information (name, phone number, address, credit card number, etc.) leaked to intruders unknown. Reuters however found the scoop that the source of the hack may be a Chinese intelligence operation, with private investigators finding hacking tools and techniques reminiscent of Chinese hackers. If this is true, the hacks were for espionage purposes and not for financial gain. If this can be confirmed, the already tense relationship between the US and China will most likely further deteriorate. Marriot is being very closed lipped about the breach, and China is adamant about their lack of involvement but will investigate if concrete evidence can be found.
Michael Sussmann, a former senior Department of Justice official for its computer crimes section, said "One clue pointing to a government attacker is the amount of time the intruders were working quietly inside the network. Patience is a virtue for spies, but not for criminals trying to steal credit card numbers."
Huawei board member arrested in Canada for Iran sanctions violation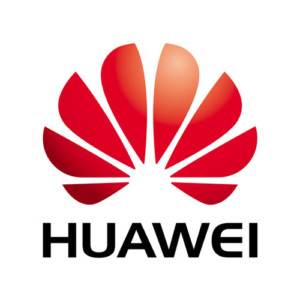 In more possible chinese espionage, a chief financial officer for Huawei Technologies has been arrested in Canada for possibly breaking US trade sanctions against Iran. The financial office, Wanzhou Meng, is also the deputy chair of Huawei's board and daughter of company founder Ren Zhengfei. She was suspected of trying to evade the Iran embargo, with Huawei itself being suspected of (wait for it) using their technology for industrial espionage. Either that's paranoid rambling on the US's part, or China actually is a big old hacking/spying hub (but what nation isn't at this point). Huawei Technologies is one of the biggest telecommunication companies in the world, touching 170 countries as of 2011 and served 45 of the 50 largest telecom providers.
Cyberpunk Media
Short Films
Crowdfunded Cyberpunk animated short Robot Will Protect You finally available
Italian director Nicola Piovesan, through his Chaosmonger Studio, crowdfunded this very interesting-looking animated cyberpunk short, inspired by Hayao Miyazaki. It tells the tale of Tina and her robot, and is set 17 years before his previous film, a live action short called "Attack of the Cyber Octopuses" where Tina was the main character as well. Taking place within a dystopian near-future in which cyberspace is a dominant luxury where reality is blurred, this is a cyberpunk world seen through the eyes of a ten year old girl. Using a combination of CGI rendering with a hand drawn cartoon style that he calls "Toon Cyberpunk", "Robot Will Protect You" has Tina asking a lot of the classic existential questions we have all come to love from Cyberpunk classics. Check out the trailer for the film and some of her questions here. There's also a lot you can purchase from his store here (including the film for€3.50) as well, such as the graphic novel, tote bags, shirts, and signed merchandise.
Television
Blade Runner returns to TV with new Anime series on Adult Swim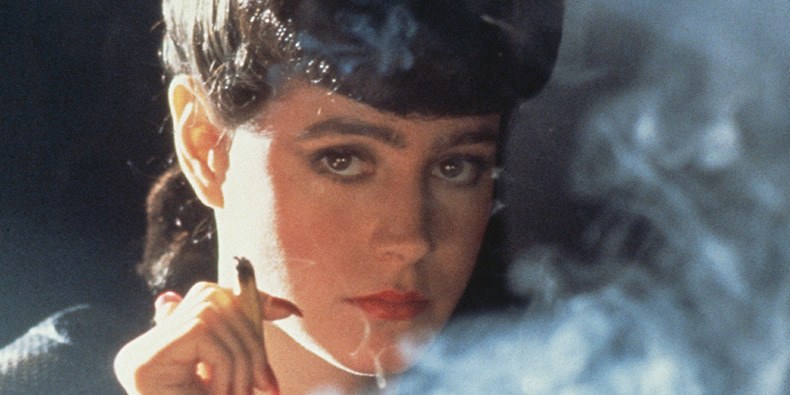 Well, hold onto your hats folks, because this is going to be a busy few years for Shinichiro Watanabe. In addition to helping out with the cowboy bebop live action series we mentioned last week, he has also been tapped as creative producer for a new Blade Runner anime series to be shown on Adult Swim. Blade Runner – Black Lotus will be 13 episodes in length and will take place in 2032 with some familiar Blade Runner characters. The series will be directed by Shinji Aramaki and Kenji Kamiyama. No word as to when it will be released yet.
Books
Neal Stephenson's Fall, or Dodge in Hell Announced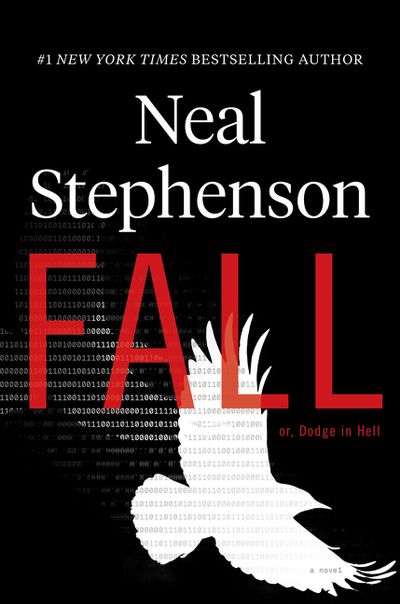 At last, we're getting a new novel from legendary cyberpunk author Neal Stephenson. Publisher Harper Collins has recently released a description of the novel, which is as follows:
In his youth, Richard "Dodge" Forthrast founded Corporation 9592, a gaming company that made him a multibillionaire. Now in his middle years, Dodge appreciates his comfortable, unencumbered life, managing his myriad business interests, and spending time with his beloved niece Zula and her young daughter, Sophia.

One beautiful autumn day, while he undergoes a routine medical procedure, something goes irrevocably wrong. Dodge is pronounced brain dead and put on life support, leaving his stunned family and close friends with difficult decisions. Long ago, when a much younger Dodge drew up his will, he directed that his body be given to a cryonics company now owned by enigmatic tech entrepreneur Elmo Shepherd. Legally bound to follow the directive despite their misgivings, Dodge's family has his brain scanned and its data structures uploaded and stored in the cloud, until it can eventually be revived.

In the coming years, technology allows Dodge's brain to be turned back on. It is an achievement that is nothing less than the disruption of death itself. An eternal afterlife—the Bitworld—is created, in which humans continue to exist as digital souls.

But this brave new immortal world is not the Utopia it might first seem . . .
Stephenson has also penned influential cyberpunk works, most notably his 1992 novel Snow Crash. Fall's release date has been set for June 4th of next year, but you can pre-order it now.
Stronger, Faster, and More Beautiful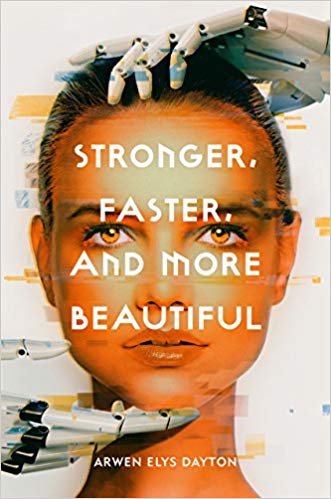 Available as of December 4th, the newest book by Arwen Elys Dayton (author of the Seeker series) delves deeply into transhumanism, having been compared to Black Mirror. The description is fairly vague, but is as follows:
This "powerful, poignant, and action-packed" (Bustle) novel is a twisted look into the future, exploring the lengths we'll go to remake ourselves into the perfect human specimen and what it means to be human at all.

The future is curious.

STRONGER

Today our bodies define us. We color our hair; tattoo our skin; pierce our ears, brows, noses. We lift weights, run miles, break records. We are flesh and blood and bone.

FASTER

Tomorrow has different rules. The future is no longer about who we are–it's about who we want to be. If you can dream it, you can be it. Science will make us smarter, healthier, flawless in every way. Our future is boundless.

MORE BEAUTIFUL

This is a story that begins tomorrow. It's a story about us. It's a story about who comes after us. And it's a story about perfection. Because perfection has a way of getting ugly.
You can pick up or download a copy of Stronger, Faster, More Beautiful here.
The Mansion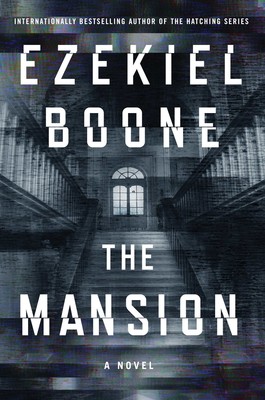 In what seems to be a similar vein, Ezekiel Boone has just released a sci-fi thriller that puts a fresh take on the haunted mansion trope.
In this white-knuckle thriller from the internationally bestselling author of the "apocalyptic extravaganza" (Publishers Weekly) The Hatching series, a family moves into a home equipped with the world's most intelligent, cutting-edge, and intuitive computer ever—but a buried secret leads to terrifying and catastrophic consequences.

After two years of living on cheap beer and little else in a bitterly cold tiny cabin outside an abandoned, crumbling mansion, young programmers Shawn Eagle and Billy Stafford have created something that could make them rich: a revolutionary computer they name Eagle Logic.

But the hard work and escalating tension have not been kind to their once solid friendship—Shawn's girlfriend Emily has left him for Billy, and a third partner has disappeared under mysterious circumstances. While Billy walks away with Emily, Shawn takes Eagle Logic, which he uses to build a multi-billion-dollar company that eventually outshines Apple, Google, and Microsoft combined.

Years later, Billy is a failure, beset by poverty and addiction, and Shawn is the most famous man in the world. Unable to let the past be forgotten, Shawn decides to resurrect his and Billy's biggest failure: a next-generation computer program named Nellie that can control a house's every function. He decides to set it up in the abandoned mansion they worked near all those years ago. But something about Nellie isn't right—and the reconstruction of the mansion is plagued by accidental deaths. Shawn is forced to bring Billy back, despite their longstanding mutual hatred, to discover and destroy the evil that lurks in the source code.
Links to purchase copies of Mansion can be found here.
Video Games
2084
Though the trailer may be brief, Feardemic has just announced their upcoming release, 2084. Described as a first person shooter with hacking mechanics, 2084 looks like it's going to be fast, bloody, and be enough to give you junkies out there a nice dose of adrenaline. It also looks like it's going to take place in a grotesque version of the future in the vein of Observer. For those of you who are into the PC gaming scene, you can add it to your Steam wishlist here.