Last week was filled with hackers, Russia, and lots of trailers. Our cyberpunk reality feels like it is right off the page of a cyberpunk novel, or a dystopian film, and that doesn't seem like it will be ending anytime soon. Rather, we should embrace that we have entered the cyberpunk era and adapt. Good thing we have a vast number of stories to draw from for inspiration in these dire times.
Cyberpunk Reality
Shadow Brokers Go Dark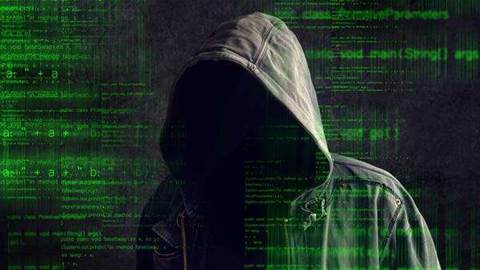 The Shadow Brokers are a hacking organization that appeared five months ago, and since have regularly made headlines. On Thursday, the Shadow Brokers posted a farewell message that included hundreds of advanced hacking tools used by the NSA. This release of tools was in response to the NSA failing to pay the requested 10,000 Bitcoins (valued at 8.2 million dollars). The full message appears below:
So long, farewell peoples. TheShadowBrokers is going dark, making exit. Continuing is being much risk and bullshit, not many bitcoins. TheShadowBrokers is deleting accounts and moving on so don't be trying communications. Despite theories, it always being about bitcoins for TheShadowBrokers. Free dumps and bullshit political talk was being for marketing attention. There being no bitcoins in free dumps and giveaways. You are being disappointed? Nobody is being more disappointed than TheShadowBrokers. But TheShadowBrokers is leaving door open. You having TheShadowBrokers public bitcoin address 19BY2XCgbDe6WtTVbTyzM9eR3LYr6VitWK TheShadowBrokers offer is still being good, no expiration. If TheShadowBrokers receiving 10,000 btc in bitcoin address then coming out of hiding and dumping password for Linux + Windows. Before go, TheShadowBrokers dropped Equation Group Windows Warez onto system with Kaspersky security product. 58 files popped Kaspersky alert for equationdrug.generic and equationdrug.k TheShadowBrokers is giving you popped files and including corresponding LP files. Password is FuckTheWorld Is being final fuck you, you should have been believing TheShadowBrokers.
Unlike many hackers that have become for them, they seem to be calling it quits before they can be identified. Speculation links the Shadow Brokers with the Russian government as part of the hacking campaign to undermine US elections, but there is no definitive evidence of this and thus it remains speculation.
Los Angles Valley College Pays to Recover Files
Los Angles Valley College in Valley Glen, CA was targeted over the winter holidays by an unknown hacker. The hacker spread a ransomware virus onto virtually every computer at LAVC and computers on eight other campuses. This crippled the school's network and after consultation with security experts, LAVC elected to pay $28,000 in Bitcoins to recover the data. This response is in line with attacks on hospital and police stations last year with similar ransomware attacks. Had the school not paid the ransom, more than 20,000 students would have been affected, not to mention the loss of teacher and administrator data.
Russia Today Interrupts C-SPAN Signal
On Thursday, C-SPAN's online feed was interrupted by Russia Today, Russia's english state sponsored media. The interruption occurred while Representative Maxine Waters addressed Securities and Exchange Commission and lasted for 10 minutes. At the moment, the interruption seems to have been an internal routing issue, but the timing and content of this mistake are suspicious.
Moderators on Microsoft's Online Saftey Team Sue Over Induced PTSD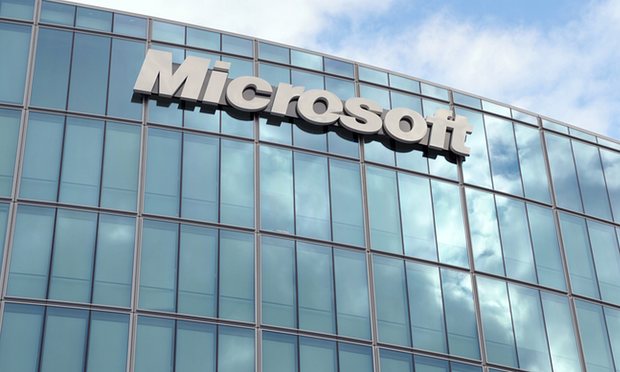 Content moderators, Henry Soto and Greg Blauert, who worked for Microsoft's Online Safety Team are suing their employer for "debilitating injuries" incurred from being forced to watch hours of child pornography, murder, and bestiality. The Online Safety Team was created in 2008 when legislation was passed to force tech companies to prevent child porn and other graphic content from being passed over their networks. The plaintiffs accuse Microsoft of not providing adequate treatment for psychological issues that this stressful job induced. Soto was actually involuntarily transferred to the team. Blauert claims that his PTSD is so bad that it is triggered by seeing children, or people that resemble potential abusers. If Soto and Blauert with their case it will create new standards of psychological wellness for the entire industry.
Wi-Fi Jammers as Punishment for Hackers?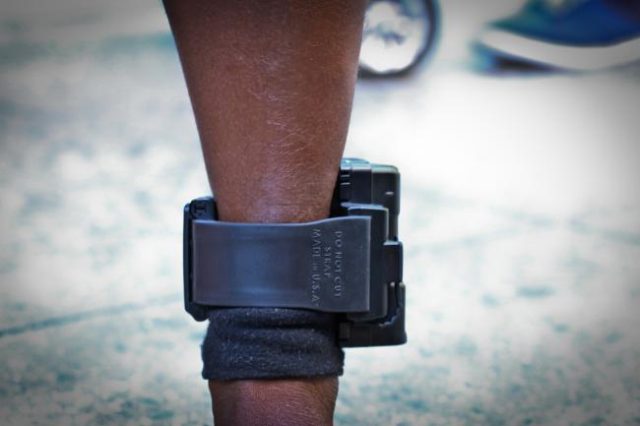 Ch Supt Gavin Thomas, the president of the Police Superintendents' Association of England and Wales, has suggested ankle or bracelet wi-fi jammers as a punishment for juvenile hackers. Besides the fact this would obviously never work, this suggestion has garnered harsh criticism from the tech community. Although nothing is likely to come of this, it would be a very cyberpunk punishment.
Cyberpunk Games
Tokyo 42
Toyko 42 is a new game from SMAC Games and Mode 7, which bills itself as a cross between the original Grand Theft Auto and the original Syndicate. That description seems fitting of the trailer, which is full of references to various cyberpunk properties such as Ghost in the Shell, Akira, and Blade Runner. It will be coming out in early 2017.
Meg 9: Lost Echoes
Meg 9: Lost Echoes is a new "vehicular" shooter game from independent game company Skunkwerks Kinetic. The most exciting aspect of this game is that Wiliam Gibson wrote the story for it, so expect cyberpunk seething through the pores of this game. The plot, from what is ascertainable from the trailer, seems similar to that of Half Life. It even has a robot dog, like in Half Life 2. The game has been Greenlit on Steam and is expected in Spring of 2017.
Cyberpunk Movies
Mute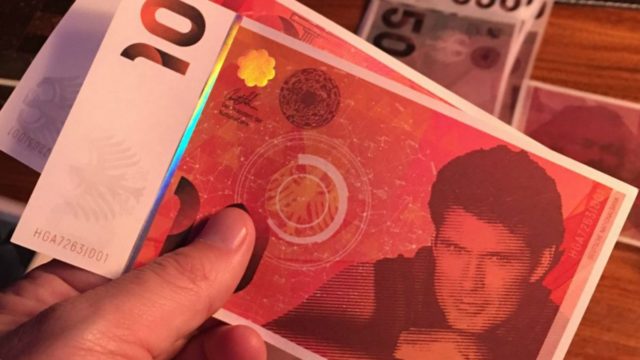 Duncan Jones' next movie, Mute, will have its own currency. The ten unit notes feature the image of David Hasselhoff, referred to as Hoffs, and the twenty unit notes feature Claudia Schiffer, referred to as Schiffs. We thought that was a fun detail, and apparently so have extras who have been caught smuggling them off set. Mute will be hitting theaters sometime this year but doesn't have an official release date yet.
Ghost in the Shell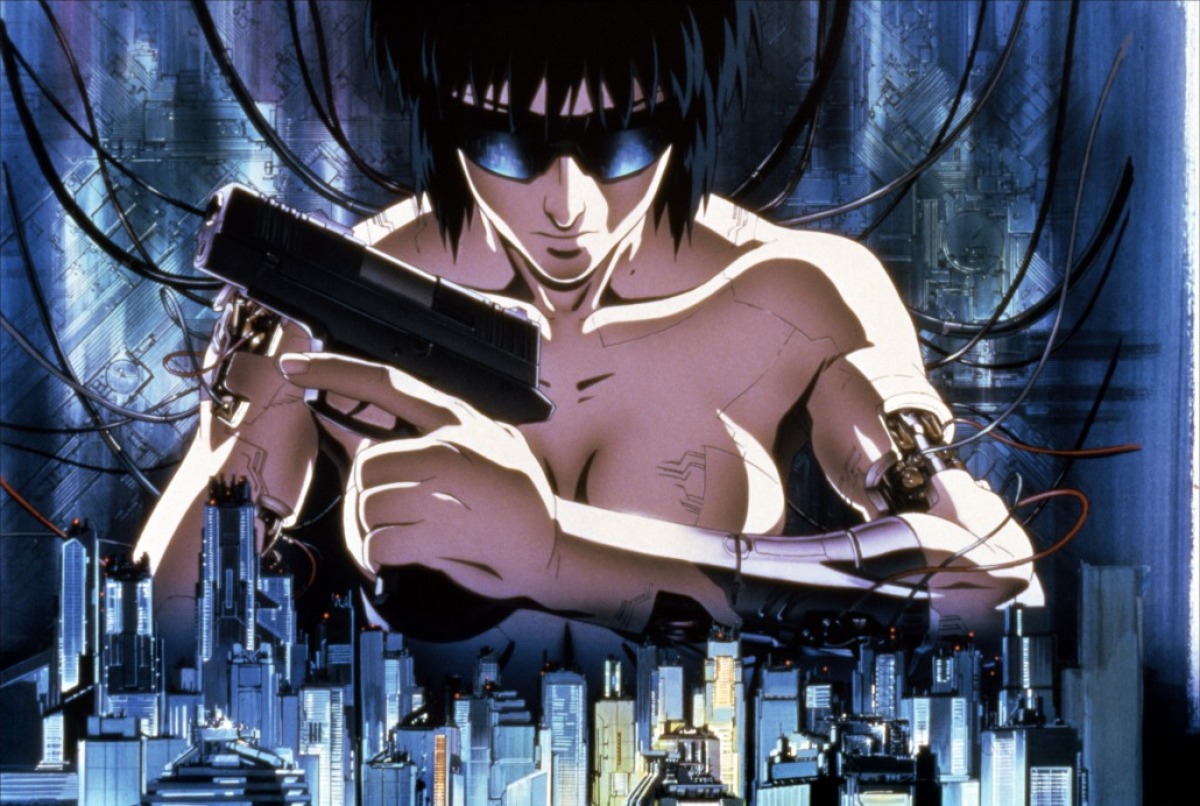 The original Ghost in the Shell will be returning to theaters for a short run in February in anticipation of Scarlett Johannson's film. The movie will be screened on 110 screens across the United States on February 7th and 8th. You can see if a theater near you will be showing it here. In conjunction with this re-release, Funimation is releasing a new deluxe Blu-ray and DVD collector's edition of the remastered 1995 Ghost in the Shell beginning March 7th. Scarlett Johansson's Ghost in the Shell hits theaters on March 31st.
Death Race 2050
Death Race 2000 is the cult classic movie from Roger Corman which helped to inspire an entire genre of "combat sport" movies that were critical of how sports are used to manipulate the populace and distract from real life issues. Now, Death Race 2050 is direct sequel, directed by Roger Corman himself, unlike the previous Death Race revival. It is a direct-to-DVD release and is available on January 17th. You can pre-order it here.
Untitled film from Shane Carruth
Above is the trailer for a new film which is currently untitled from studio A25. The trailer seems to have a cyberpunk feel to it that is profoundly philosophical in a post-modern kind of way. Share Carruth, the director, is famous for his previous films Primer and Upstream Color, two fantastic entries into the science fiction canon.
Cyberpunk Television
Dark-Web
Dark-Web is a new series by the brothers Michael and Tim Nardelli, known for Circle, which focuses on the "dark places" of the internet in an anthology format, similar to Black Mirror. It is too early to definitively say if this series will be cyberpunk, but it will certainly be of interest to the cyberpunk audience.
APB
https://www.youtube.com/watch?v=KtJMI1yGc2o&feature=share&app=desktop
APB is a new series that will be debuting on FOX, which focusing on the privatization of the Chicago police force. This privatization, in turn, provides the department with a slew of advanced technology that they can use to combat criminals. From the trailers, APB seems to be painting this militarization and privatization of the police force in a positive light, which in reality it certainly wouldn't be. Visually the show may be very high-tech, but as it seems to be with FOX, punk light. APB will be premiering in Spring 2017.
iBoy
iBoy is the new Netflix original series about a kind of super-hero vigilante who gains the ability to interface with technology from surviving an attack and having cell-phone fragments lodged in his brain. He then proceeds to take on the crime-wave that is affecting his city and to protect the girl he loves. It hits Netflix on January 27th.
Cyberpunk Books
Autonomous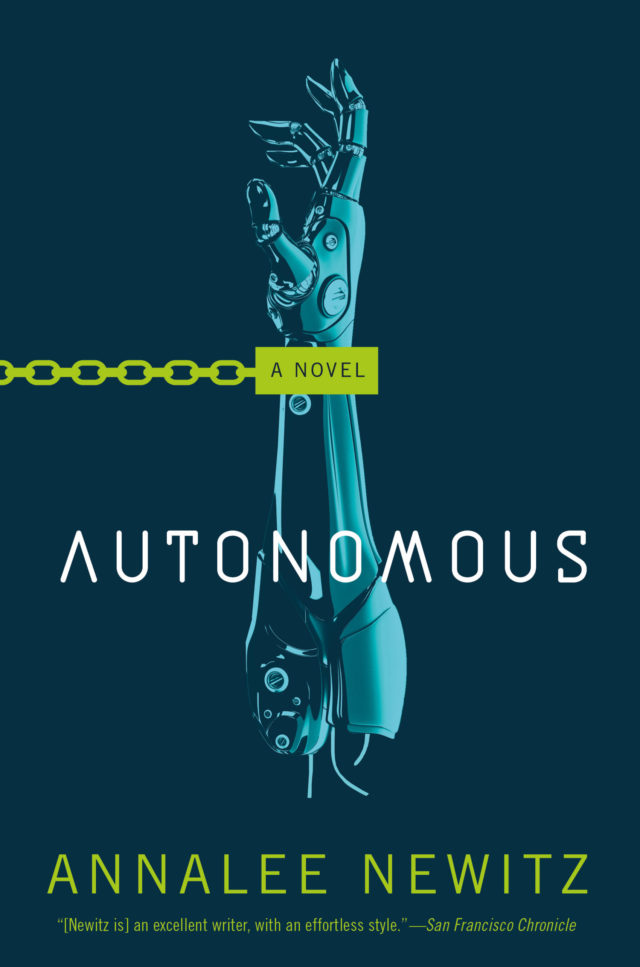 Autonomous is the first novel from well-known journalist Annalee Newitz. best known for her work at io9 (which she founded) and Ars Technica. According to her editor, Liz Gorinsky:
"Autonomous takes an action-packed chase narrative and adds Annalee's well-honed insight into issues of AI autonomy, pharmaceutical piracy, and maker culture to make a book that's accessible, entertaining, and ridiculously smart."
Autonomous will be coming out in September 2017. You can read a sample chapter over at Boing Boing.
We apologize for Last Week in Cyberpunk being late this week. Did we miss anything? What are you most excited about going forward into 2017? Let us know on Social Media or in the comments below.
Some of the links included in this article are Amazon Affiliate links. If you would like to purchase these items, consider using the links provided and help support Neon Dystopia.