We want to apologize for missing last week's LWIC, and this week we are presenting two weeks of cyberpunk news – sans reality. The wires of reality don't cease to writhe their way into our minds, and we'll be back to it next week. For now, delight in our fictional visions of our cyberpunk future.
---
Cyberpunk Movies
Blade Runner 2049 Dump
In the last two weeks, there has been a tremendous amount of new Blade Runner content released. Check it out below starting with one of the most exciting drops, the second short film of three to bridge the time between Blade Runner's 2019 and Blade Runner 2049′s 2049. If you'd like to read our specific coverage of 2048: Nowhere to Run, you can check it out here.
There have been two new trailers/clips from the upcoming film. The low-life side of the Blade Runner world and a story trailer give us new glimpses alongside some footage we'd already seen previously.
The third short film has also been announced, and it will be directed by Shinichiro Watanabe, who is most famous for the cross-genre anime Cowboy Bebop. The film will be set during the 2022 blackout. The short will be released on September 26th on the Sony Pictures Japan YouTube channel.
Once you're done with salivating over the Blade Runner anime, check out the new crop of posters discovered by comicbookmovie.com.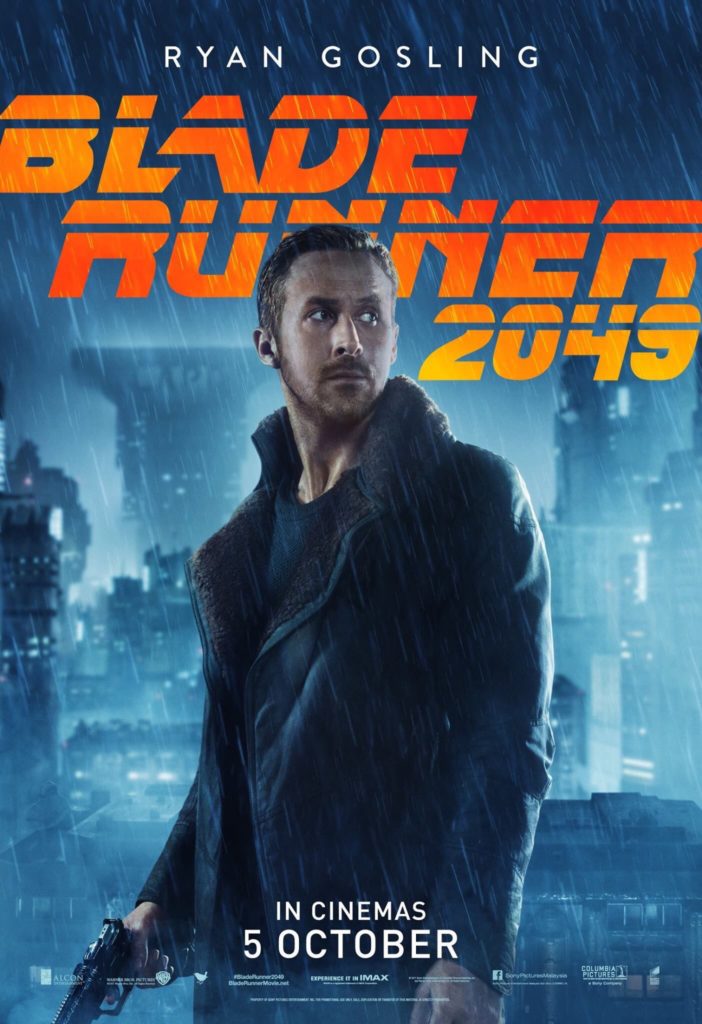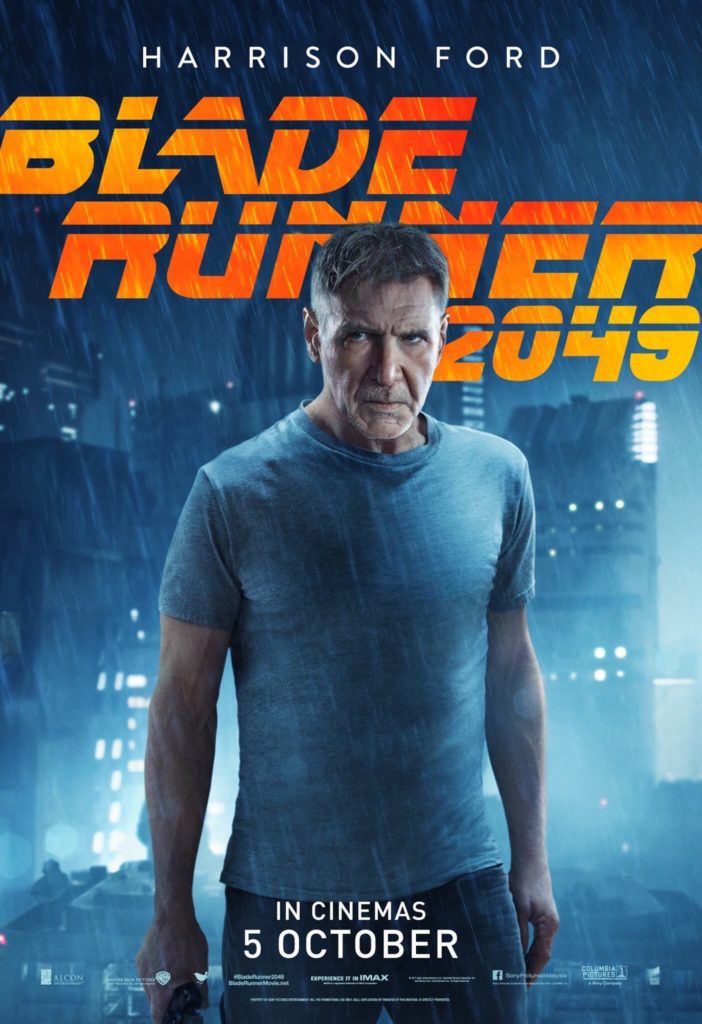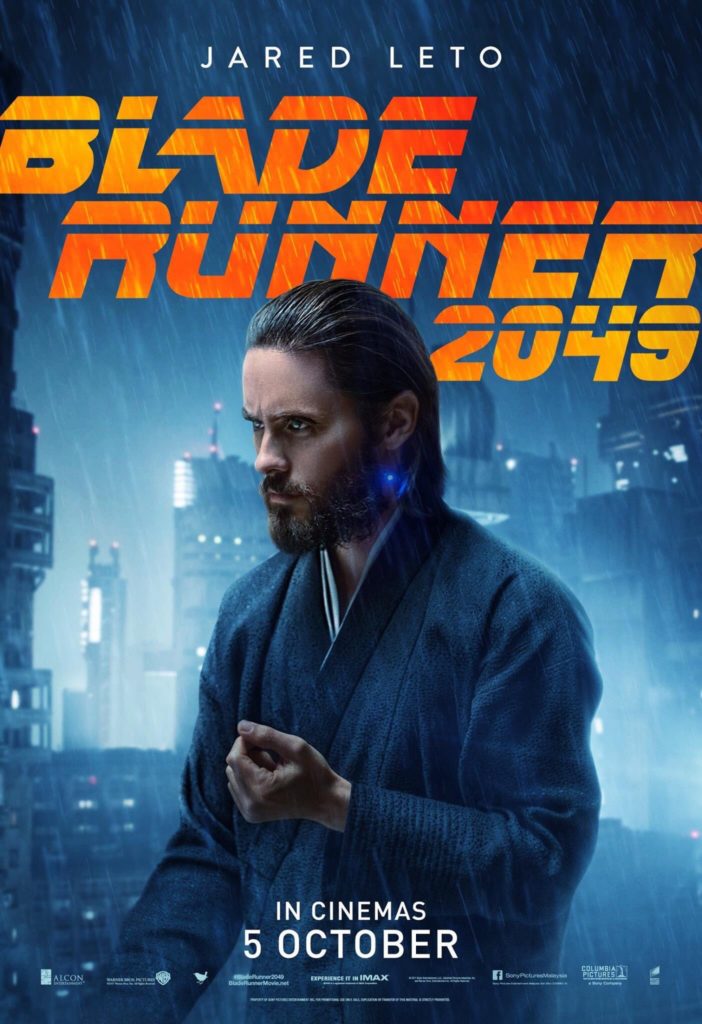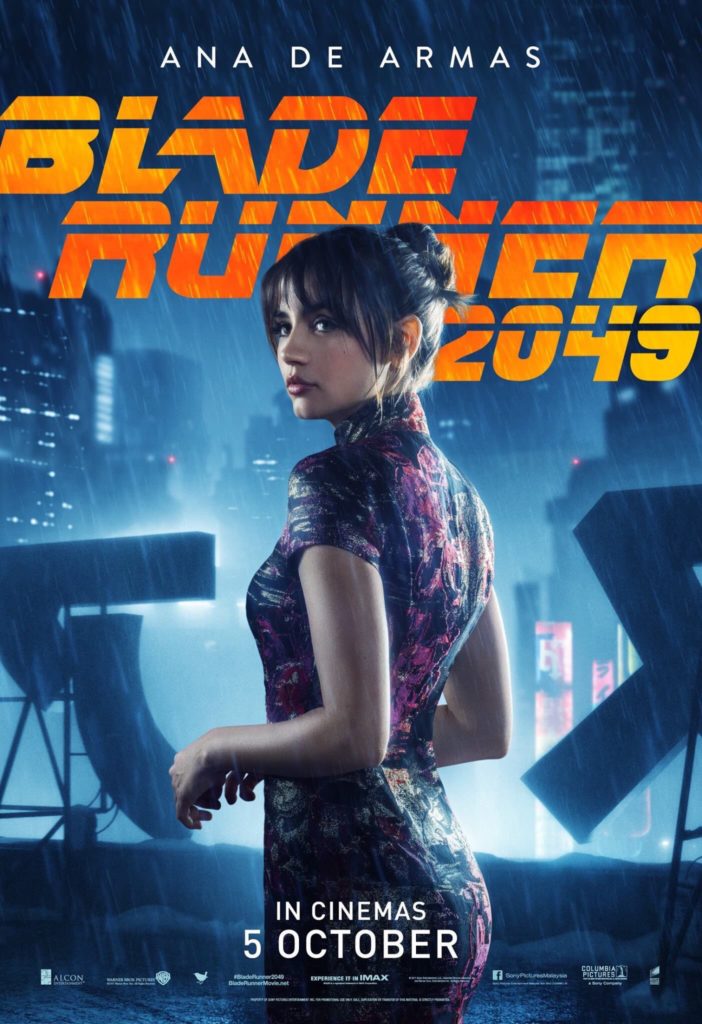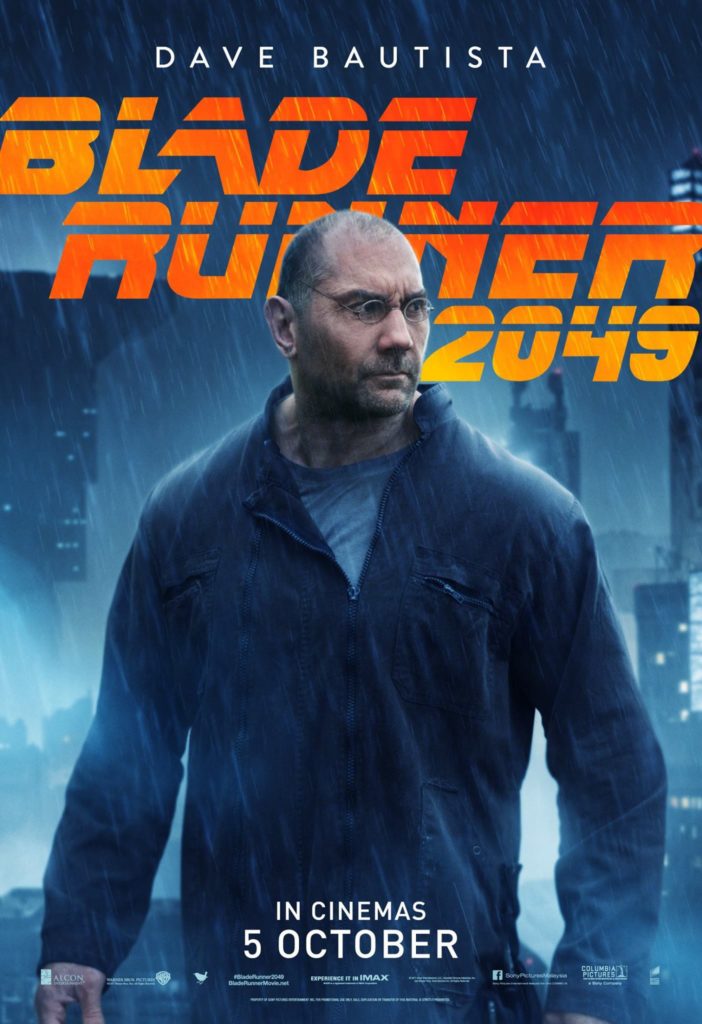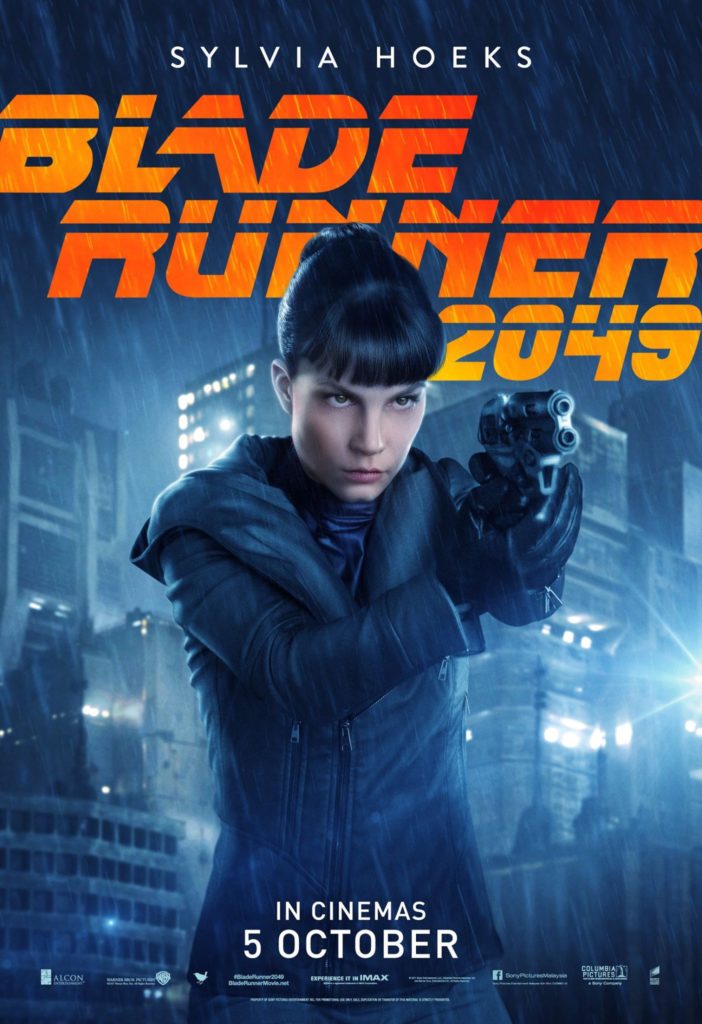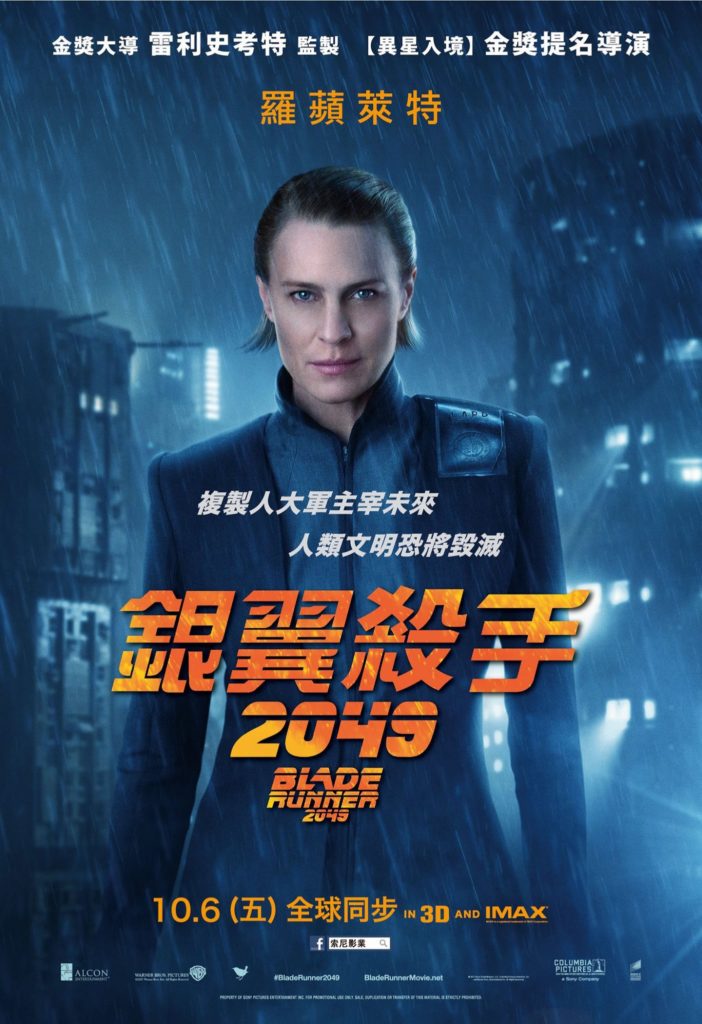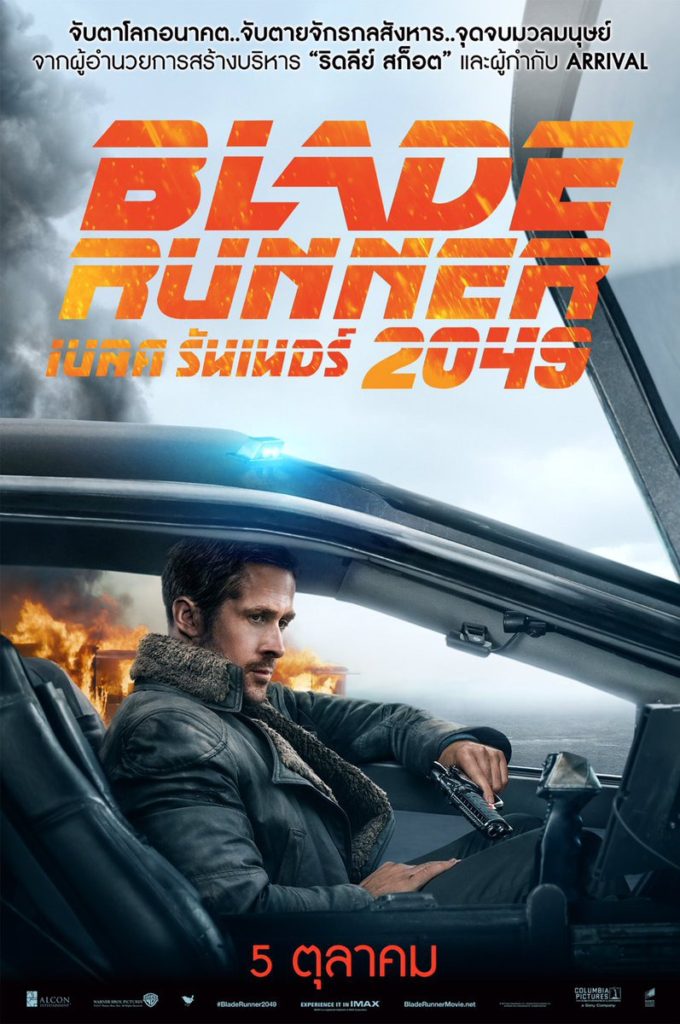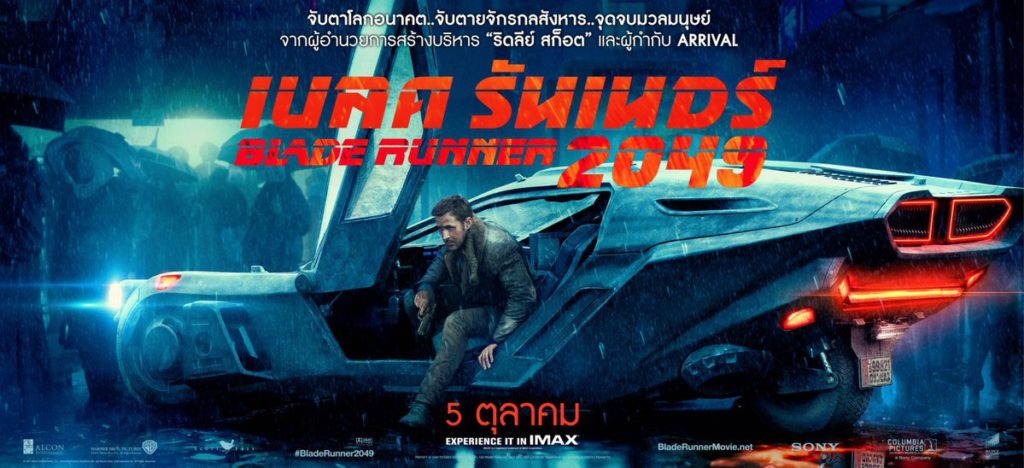 If that isn't enough for you, the famous Johnny Walker Black whiskey will be reprising its role in the Blade Runner 2049 in a new bottle chosen by director Denis Villeneuve.
https://www.youtube.com/watch?v=7IjEhawq4fE
Johnny Walker Black and Harrison Ford may not be the only actors to return in Blade Runner 2049, there is a rumor that Sean Young may have secretly filmed scenes for the film, but take this with a grain of salt as the Daily New's source is unsubstantiated. And if all of that wasn't quite enough, apparently there is also now Blade Runner pornography called Laid Runner. Blade Runner 2049 will premiere on October 6th.
BLAME! Gets a Sequel
The first good BLAME! adaptation has garnered a sequel from producer Polygon Pictures. We don't know much more at this stage, but we will keep you in the loop as new details become available.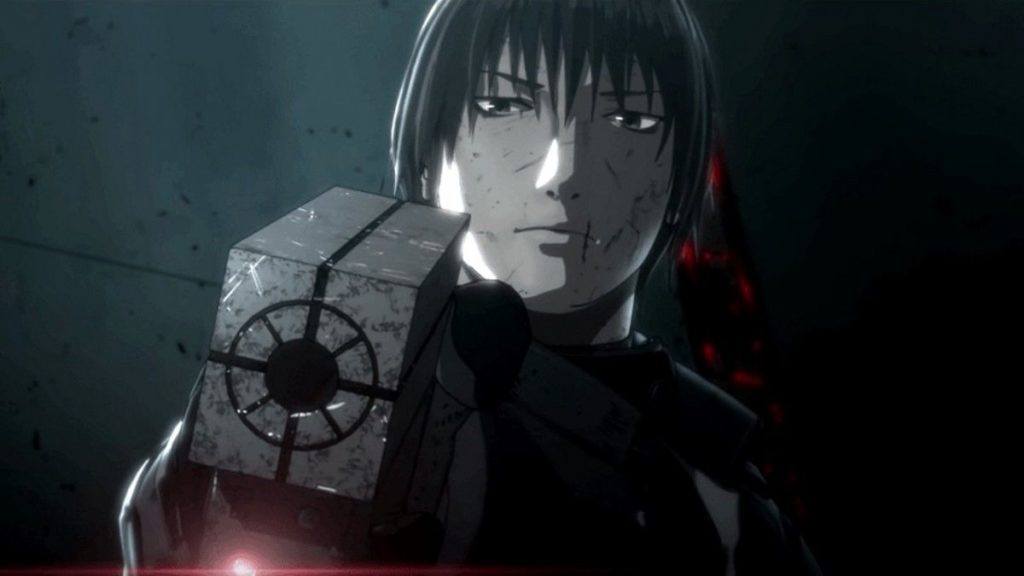 Keanu Reeves Returns to Cyberpunk in Replicas
Keanu Reeves is a household name in cyberpunk circles for good reason. Between The Matrix and Johnny Mnemonic, few actors can claim more cyberpunk cred. Now Reeves will be returning to the genre in Replicas. The movie is described by The Hollywood Reporter as:
"Replicas stars Reeves as scientist who becomes obsessed with the idea of bringing his family back to life after they are killed in a car crash. His choice of resurrection? Cutting edge cloning technology."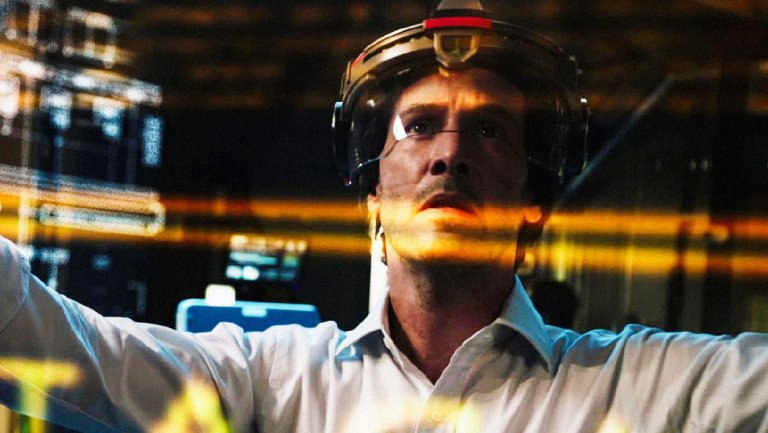 A release date is yet to be announced.
---
Cyberpunk Television Series
Black Mirror Returns
The fourth season of Black Mirror will be premiering later this year. Recently two new pictures were released teasing the new season, but perhaps the most exciting news is that Black Mirror may return to the world of the Emmy award-winning episode San Junipero, which is lauded by critics (even us) as being one of the best episodes.
Fox is Developing a New 'Cyberpunk' Series – Proxy
Fox is developing a new 'cyberpunk' series called Proxy with writer/director duo John Francis Daley and Jonathan Goldstein at the helm. According to Variety:
"[The series c]urrently titled "Proxy," [is a project] centered on a technology that allows online followers to live voyeuristically through the experiences of hedonistic young "Proxies" on a remote island paradise."
Fox has produced some good cyberpunk like Dollhouse and Almost Human, but more often than not they entirely miss the point of cyberpunk.
Phillip K. Dick's Electric Dreams Trailer Arrives
We've been waiting for a good look at Phillip K. Dick's Electric Dreams for quite awhile, but we finally have one. It is looking very promising. The first episode aired on September 17th.
---
Cyberpunk Video Games
Pixel Art Game Dream Break
Dream Break is a new pixel art game in the tradition of Flashback that is available now on Steam, XBox One, and PS4. The official synopsis is:
An authoritarian state pacifying the masses with propaganda. A brutal police force that shoots first then shoots some more.

An ordinary everyman named Eugene, dragged by coincidence and circumstance from a life of mundane menial tasks into a baffling world of sudden, inexplicable murder, hidden conspiracy and unrelentingly lethal robots with nasty sharp pincers and lasers coming out of everywhere.

Depicted in a distinctive Cyrillic pixel art style the cyberpunk city crackles with tech-noir intrigue and neo-digital deceptions. Using every tool at your disposal help Eugene to unpick the knot of mystery that he has become enmeshed within – your equilibrium will be rocked as you point and click a path through this briar patch of tangled meaning and unexpected quixotic quirks.

Will Eugene make sense of the conundrum that unfolds before him, learn who is an ally or a foe and collect lots of vinyl records for his listening pleasure? He'll race rapid hover bikes to earn sub-cultural respect, rub shoulders with high society in a post-modern nightclub, hack the brains of pursuing drone cops in thrill-packed chase sequences, strive to survive tense shootouts with merciless law enforcers and enjoy some 8-bit cowboy coin-op action in a dingy dive bar with a broken toilet.
Giger-esque Video Game Scorn
Scorn is a game currently in development from Ebb Software that captures a Giger-esque hellscape in a way we've never seen before. The official synopsis is:
Scorn is an atmospheric first-person horror adventure game set in a nightmarish universe of odd forms and somber tapestry.

It is designed around the idea of "being thrown into the world". Isolated and lost inside this dream-like world, you will explore different interconnected regions in a non-linear fashion. The unsettling environment is a character itself.

Every location contains its own theme (story), puzzles and characters that are integral in creating a cohesive world. Throughout the game you will open up new areas, acquire different skill sets, weapons, various items and try to comprehend the sights presented to you.
If you are fascinated by this bio-mechanical horror game, consider supporting the currently running Kickstarter campaign.
Next-Gen Shadowrun Game on the Horizon?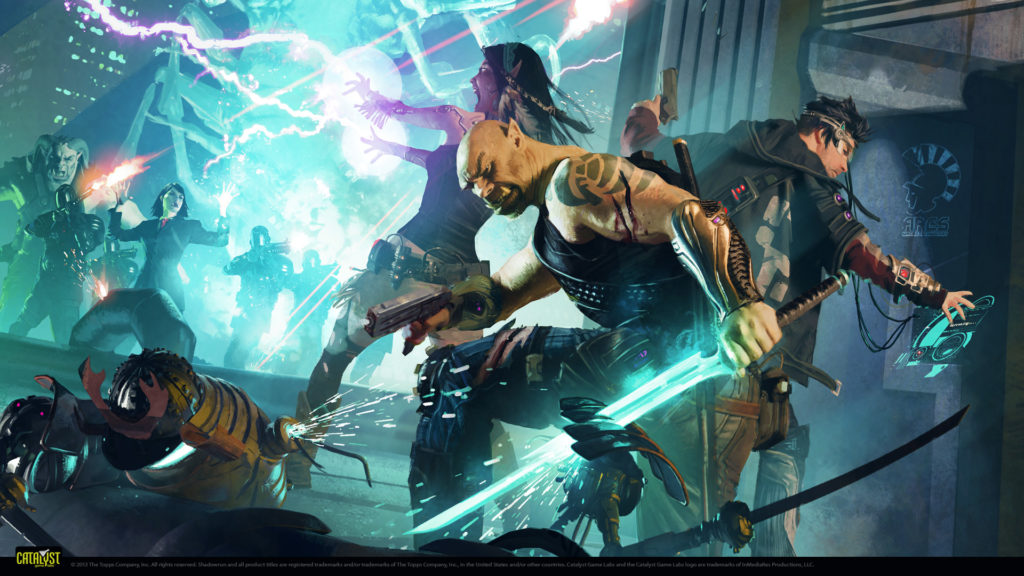 In an interview with TTG, Daniel Connery (the leader of the Dragonpunk team) explained that they are working on a pitch to Microsoft for a XBOX exclusive Shadowrun title that would combine classic stories with new stories and an open creation system for making custom stories. If this game comes to fruition, it may be the Shadowrun game that we have been waiting for. This is in the very early stages and may come to nothing, but we are hoping.
---
Did we miss anything in the last two weeks? Did a particular moment in our cyberpunk now burrow into your braincase? Let us know in the comments below, or on social media.