We first heard of Brigador back when it was called Matador earlier in 2014 via RPS. Since then, the dark and dystopian mech combat game (or "isometric vehicular action game") has undergone a change of name, been shown off in several trailers, become listed on Steam, and now its latest development is a tweak to its visuals.
Hugh Monahan of Stellar Jockeys, the indie team making Brigador, told Neon Dystopia that the plan was to "revamp… the saturations and brightnesses" to work towards "darker, moodier lighting."  We're all for darker and moodier lighting in our games over here!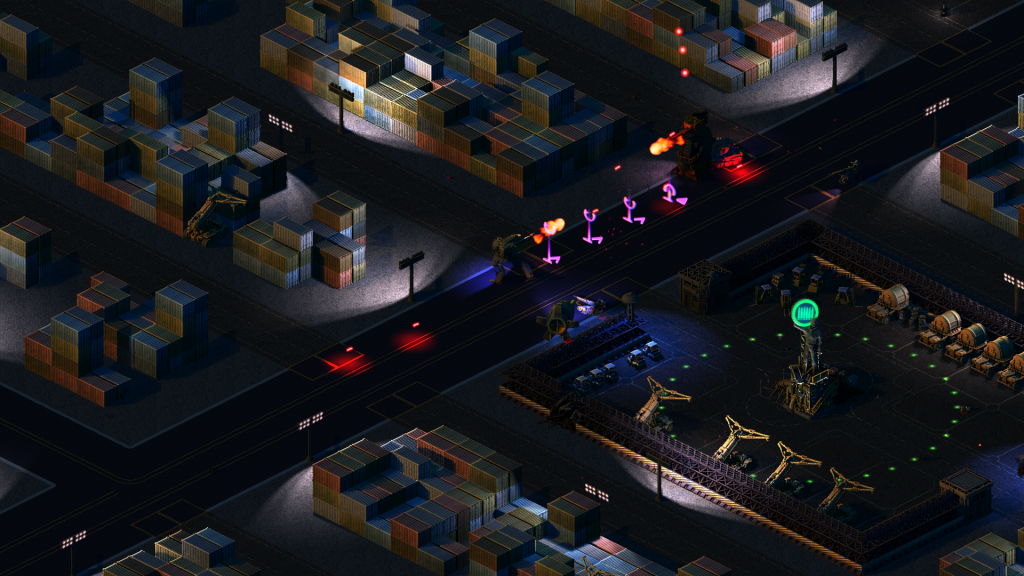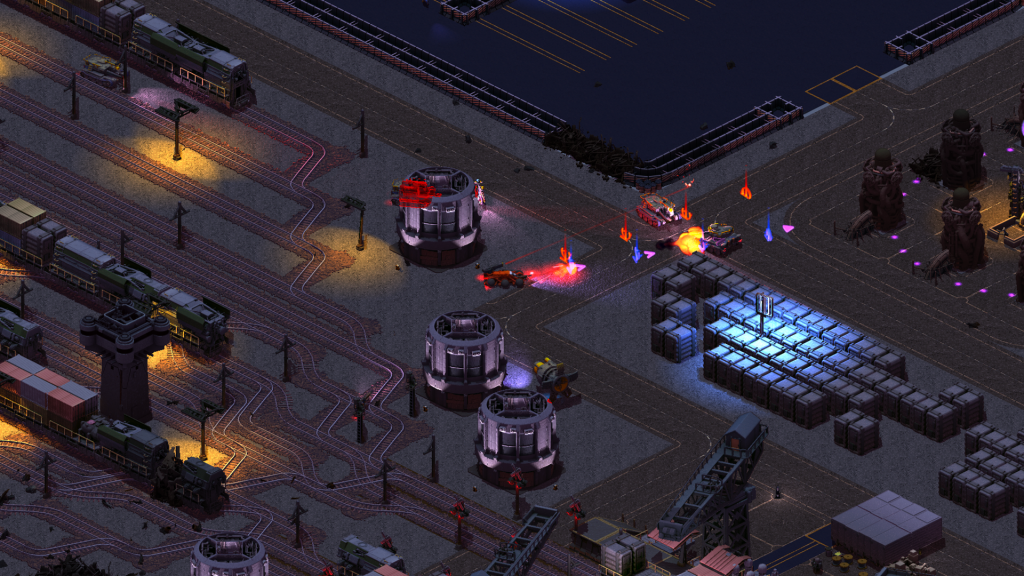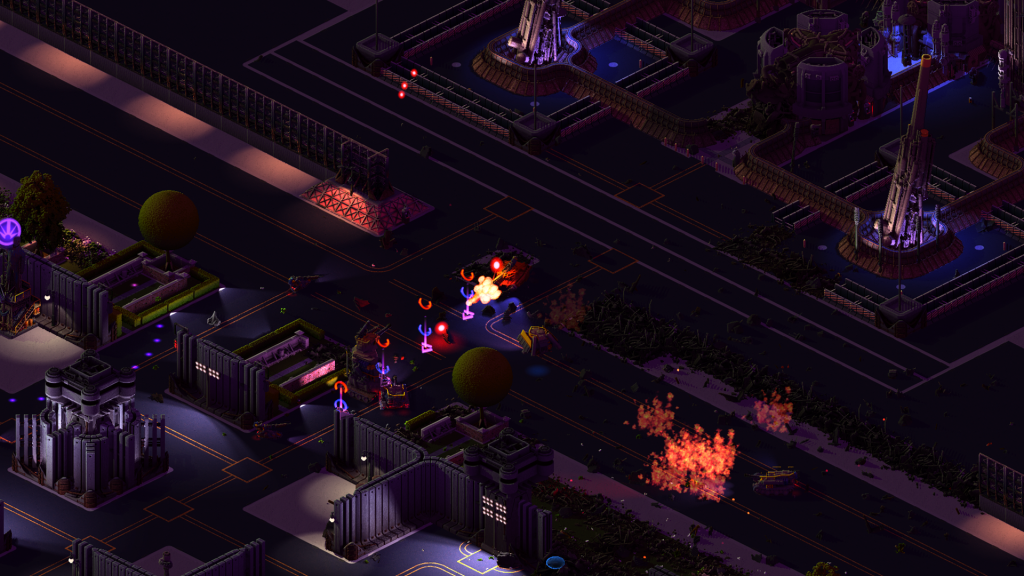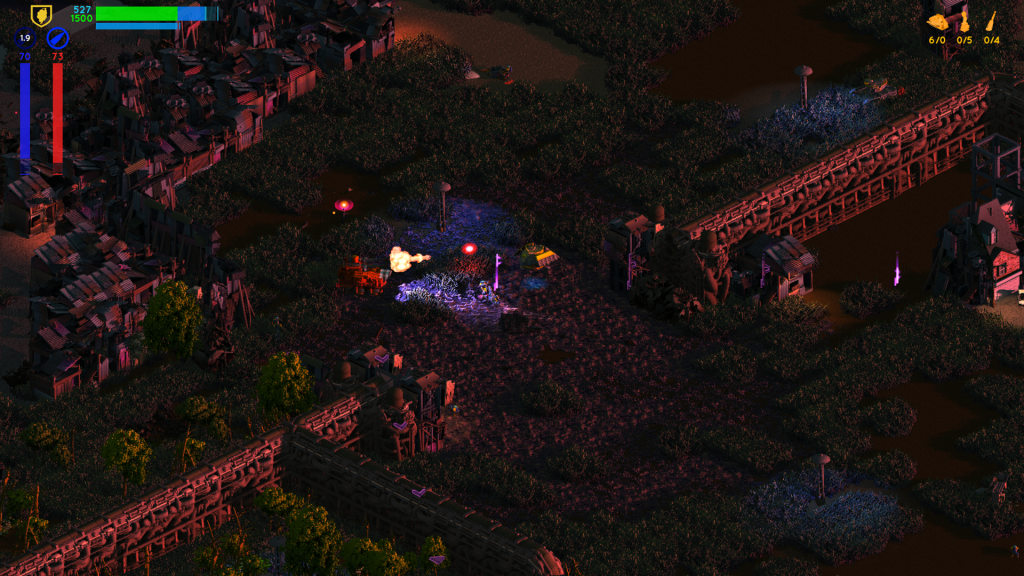 Compare the screenshots above to the older ones below; can you see a difference?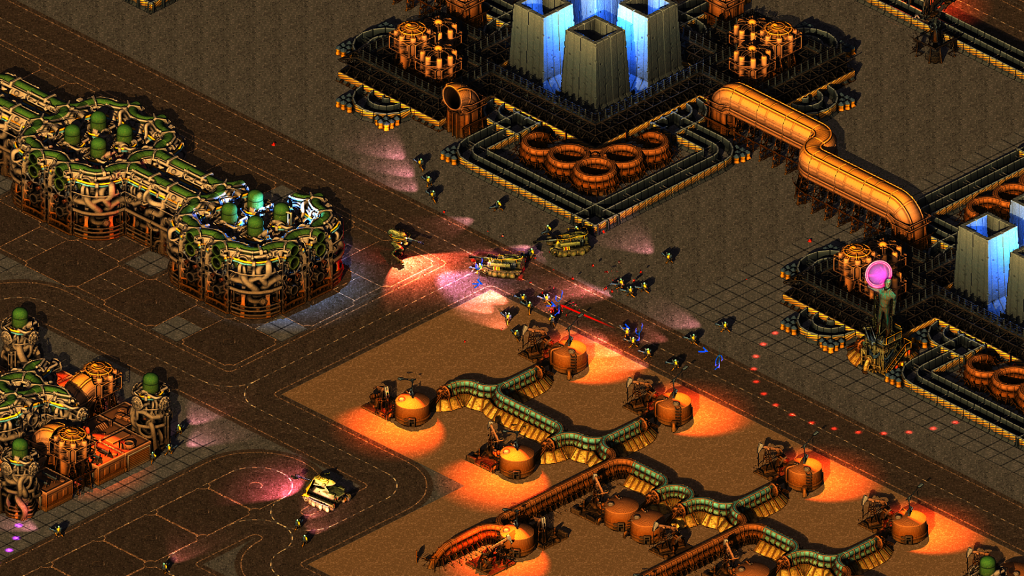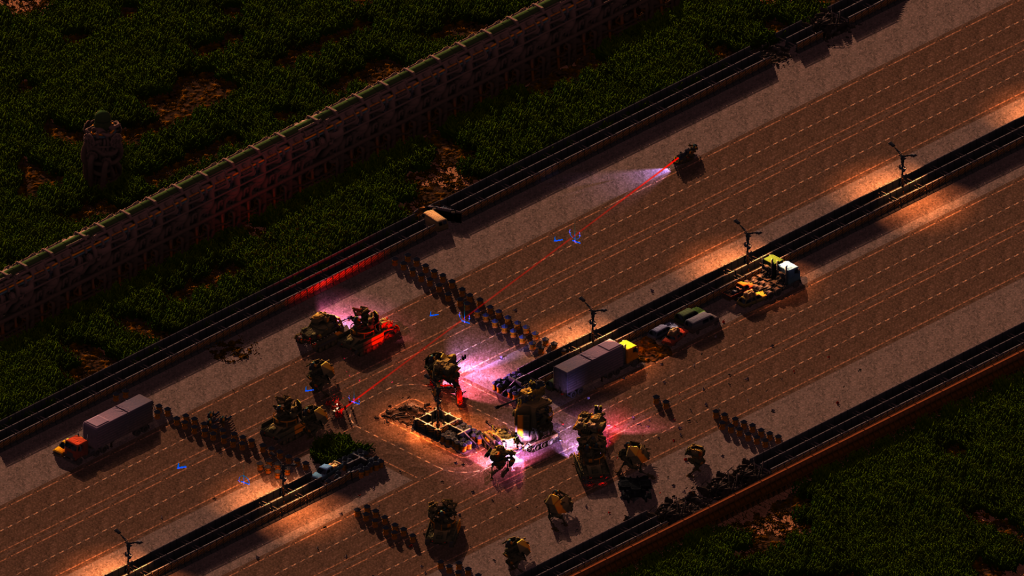 It definitely looks darker, and perhaps more gritty and realistic, too.  It seems to be an improvement on a game that's visuals were already incredible and that's tough to pull off!
If this is the first you've heard of Brigador then WHAT IS WRONG WITH YOU? we definitely recommend you checking out the trailer below.  Brigador's graphics, story elements, music (produced by the synth-loving Makeup & Vanity Set) and gameplay all give off a Cyberpunk vibe.
"The Stellar Jockeys are a 4-man team founded in the summer of 2011, based out of Champaign, IL and Seattle, WA. We are currently building our first commercial game, Brigador (an isometric tactical action game), using our own custom built engine. If all goes well the whole operation will move out to Seattle by summer 2015."
You can pre-order Brigador for $15 here by using their Humble Widget, getting you a cross-platform and DRM-free copy of the game with a Steam key.
If you managed to miss it, here's the latest trailer: