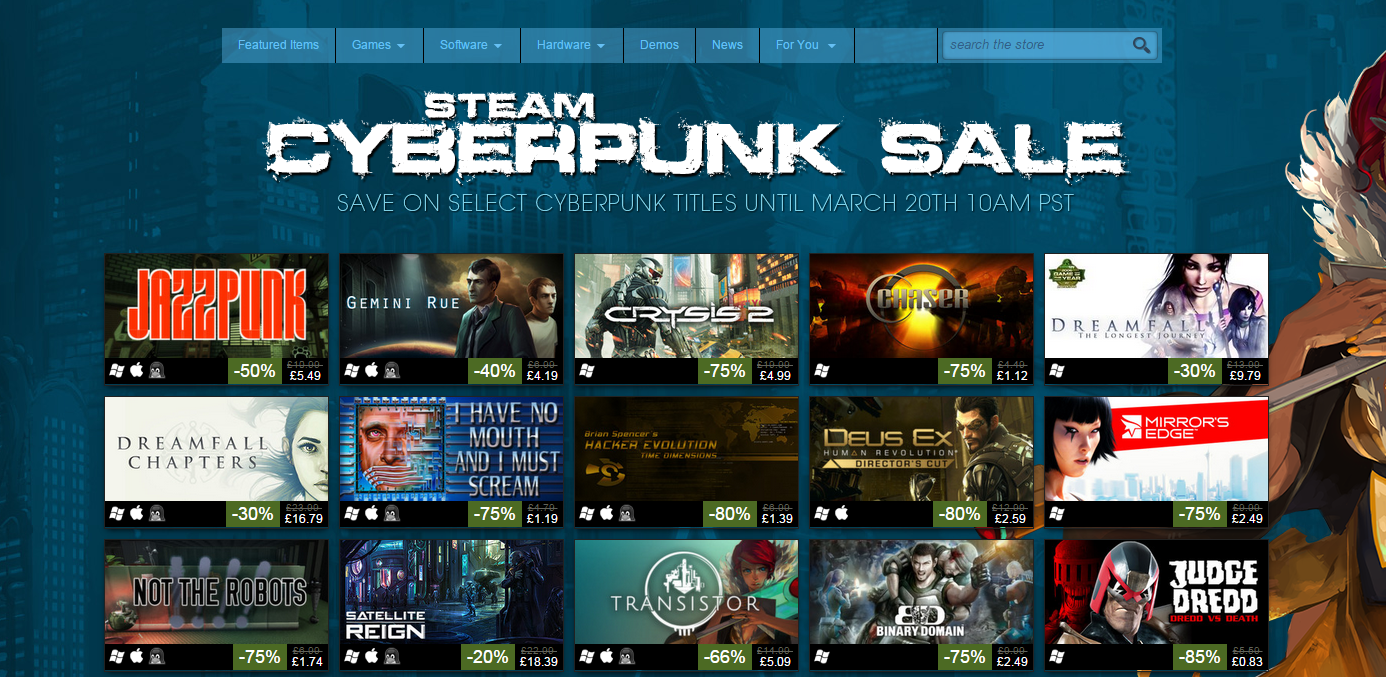 Today we launched the Cyberpunk Games Database; a resource for people needing inspiration, curious about a particular title, or doing research into cyberpunk games.
It's based on a publicly editable spreadsheet, which is where you come in! There's hundreds of cyberpunk games out there – some we know about, some we don't – so we need your help keeping it up-to-date and making it the most complete cyberpunk games database on the internet.
Games are always up for discussion; "Is it cyberpunk?" "Should we include tabletop games?" Either use the comments feature on the page or from within the spreadsheet and we'll all reach a decision together.
If you contribute, let us know – we'll add your name to the list of Contributors on the page!