The future is feeling desperately close this week. There is news of flying cars and dystopian citizen scoring. It is not surprising in our rapidly approaching dystopia (if it hasn't already arrived) that there is a rise of interest in cyberpunk and dystopian fiction.
Cyberpunk Reality
FCC Privacy Protection Under Threat
Jeff Flake, the Senator of Arizona, intends to introduce a resolution to overturn the FCC rules which current prevent ISPs from selling the information that they collect on you , without you explicitly opting-in.. This would allow ISPs to share information about you indiscriminately, just like Facebook. The big difference here, is that ISPs are the gatekeepers. There is no choice involved about whether you use an ISP or not. Your ISP may soon be selling your Internet activity very soon to the highest bidder.
Mexican Government Accused of Using Cyber Weapons Against Activists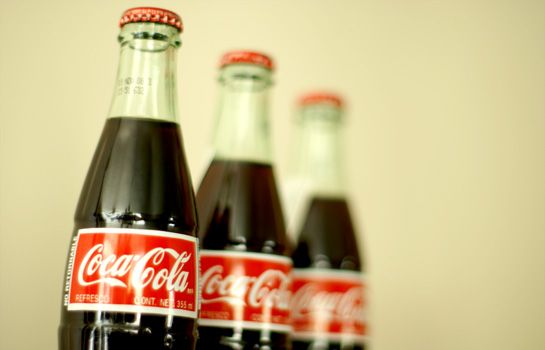 The Mexican governement, which purchased cyber-weapons from NSO (a Israeli cyberarms dealer), has been accused of using these weapons against activists. These espionage tools are exclusively available to governments, and no other government had a reason to interfere with activists advocating for a Soda Tax. Mexico is also Coca Cola's largest per-capita consumer market, which gives them an incentive to pressure the government in this issue. Given Coca Cola's past, we wouldn't put it past them.
We May Have Flying Cars By Year's End

In Dubai, at the World Government Summit 2017, the Roads and Transportation Authority announced that they plan to have autonomous flying drones capable of carrying passengers by July 2017. The drone is question will supposedly have the capability of carrying 220 pounds for 25 minutes, two miles high at speeds up to 60 miles per hour. It will also supposedly be sustainable using an electric engine. Dubai intends for 25% of traffic to be driverless by 2030.
China Is Using It's "Citizen Score" to Blacklist People on Public Transportation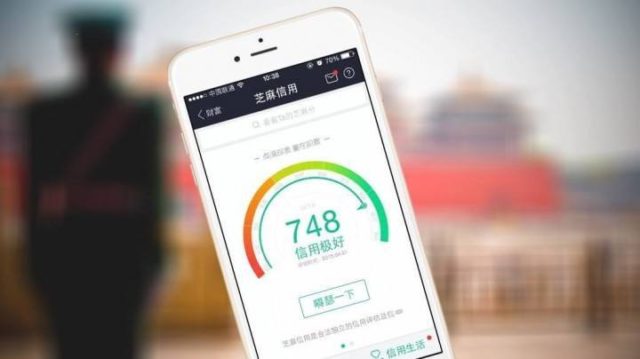 China's Citizen Score, which feels pulled right out of an episode of Black Mirror, is now being used to blacklist citizens from using transportation such as trains and planes. The score is generated by online activity, purchases, messages, and social graphs. IT can also be dropped into the negative at the will of a judge. 6.7 million Chinese citizens have been blacklisted thus far, and this score is publicly visible which will incentivize others to exclude these negative scorers from their lives or activities. This is a terrifying precedent.
Cyberpunk Movies
Ghost in the Shell
There is a new Scarlett Johansson Ghost in the Shell trailer. It is more of a story trailer than the previous one, so if you don't want spoilers, this might be one to avoid. Sadly, the movie does seem to be straying from many of the themes that has made Ghost in the Shell such a beloved franchise. Nonetheless, the new footage continues to show how beautiful this movie is going to be and will grace us with a lot of new cyberpunk imagery. If it is successful, it may even usher in demand for more cyberpunk films, which is good for all of us.
Battle Angel Alita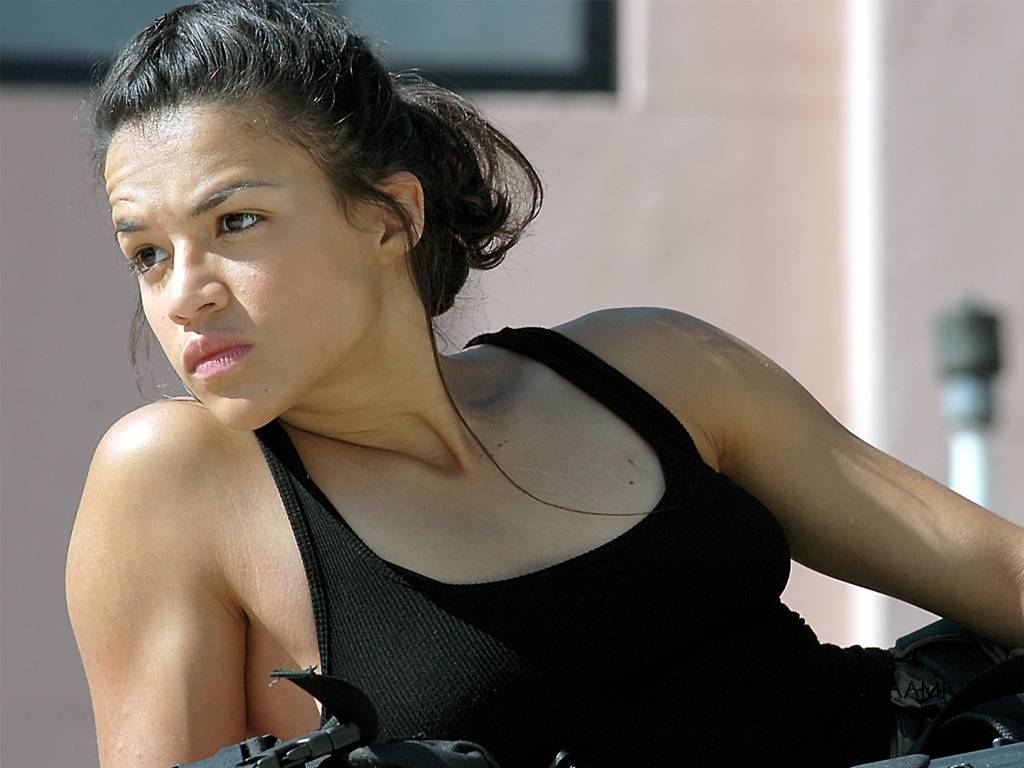 James Cameron' s adaptation of Battle Angel Alita, which will be directed by Robert Rodriguez, has added another Rodriguez to the film, Michelle Rodriguez. Michelle Rodriguez will be playing Gelda. In the manga, Gelda was the martial artist that trained Alita (Gally) in the art of the Panzer Kunst (a cyborg specific martial arts style). This character's inclusion means that the film is likely to be very authentic to the original story and may be setting up the film as the first in a series of films.
If you can't wait for the film, you could prepare by reading the excellent manga.
BLAME!
A whole drove of details have dropped about the upcoming BLAME! anime. First off, is the trailer above (which sadly does not have subtitles). Second, it has been announced that angela, the band that did the music for Knights of Sidonia, will be doing the music for the movie. Over at Anime New Network, they have a trove of character pictures and a new poster. The film also now has an official release date of May 20th, which will see a limited release in Japan in theaters but also a worldwide release on Netflix the same day. The film appears to be approaching a single story arc within the BLAME! manga, instead of trying to tell the entire story, so we may see more films if this one is successful.
Hotel Artemis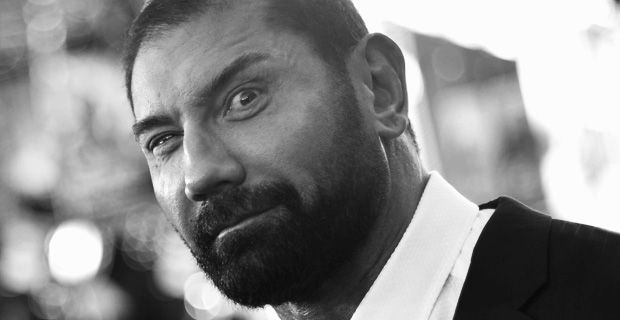 Hotel Artemis is the debut of director Drew Pearce. Dave Bautista has just joined the cast which includes Jodie Foster. The official synopsis is:
Penned by Pearce and set in the near future, Hotel Artemis follows a nurse (Foster) who runs an underground hospital for Los Angeles' most sinister criminals, and finds that one of her patients is actually there to assassinate another.
Tomorrow and Tomorrow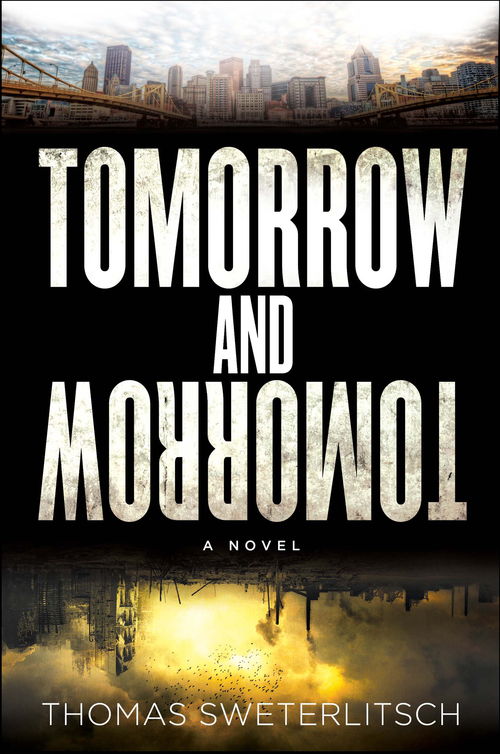 Tomorrow and Tomorrow is a upcoming film from director Matt Ross. The film will be inspired by the book of the same name by Thomas Sweterlitsch. The official synopsis of the book is:
Pittsburgh is John Dominic Blaxton's home even though the city has been uninhabitable ruin and ash for the past decade. The Pittsburgh Dominic lives in is the Archive, an immersive virtual reconstruction of the city's buildings, parks, and landmarks, as well as the people who once lived there. Including Dominic's wife and unborn child.

When he's not reliving every recorded moment with his wife in an endless cycle of desperation and despair, Dominic investigates mysterious deaths preserved in the Archive before Pittsburgh's destruction. His latest cold case is the apparent murder of a woman whose every appearance is deliberately being deleted from the Archive.

Obsessed with uncovering this woman's identity and what happened to her, Dominic follows a trail from the virtual world into reality. But finding the truth buried deep within an illusion means risking his sanity and his very existence…
You can get a copy of the novel here.
Cyberpunk Television
Philip K. Dick's Electric Dreams
Philip K. Dick's Electric Dream is a new anthology series that based on short stories by Phillip K. Dick. If faithful to the source material, this show could make Black Mirror look boring. The show is being produced by Ronald D. Moore, Michael Dinner, and Bryan Cranston (who will also be starring in an episode). The show will be streaming on Amazon, like The Man in the High Castle. If the quality of The Man in the High Castle is any indicator, we can expect this show to be great.
You can catch up with The Man in the High Castle here.
Cyberpunk Comics/Manga
Ghost in the Shell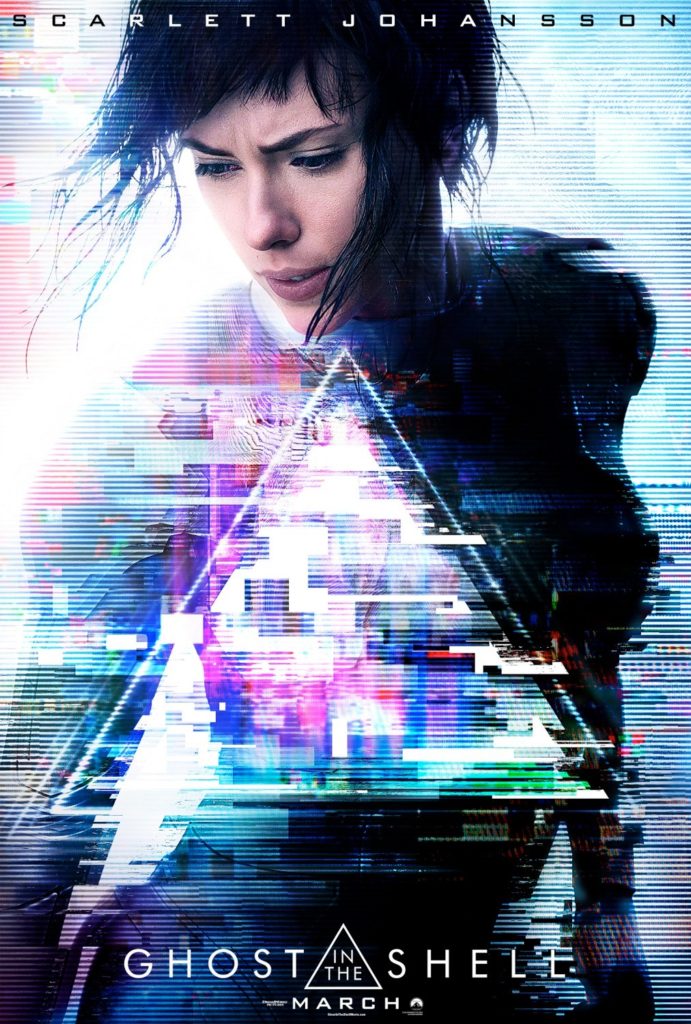 Two manga artists are joining the ranks of the Ghost in the Shell family by penning tribute mangas inspired by the Scarlett Johansson Ghost in the Shell movie slated to arrive on March 31st. Those artists are Tomonori Inoue (Coppelion) and Tony Takezaki (AD Police). Takezaki is also well known for the cyberpunk manga Genocyber and Neon Genesis Evangelion, which brings us a lot of faith that his contribution will be especially good. Those tributes will appear in the March issue of Kodansha's Monthly Young Magazine in Japan, which ships on March 22nd and hits news stands in Japan in April.
BLAME!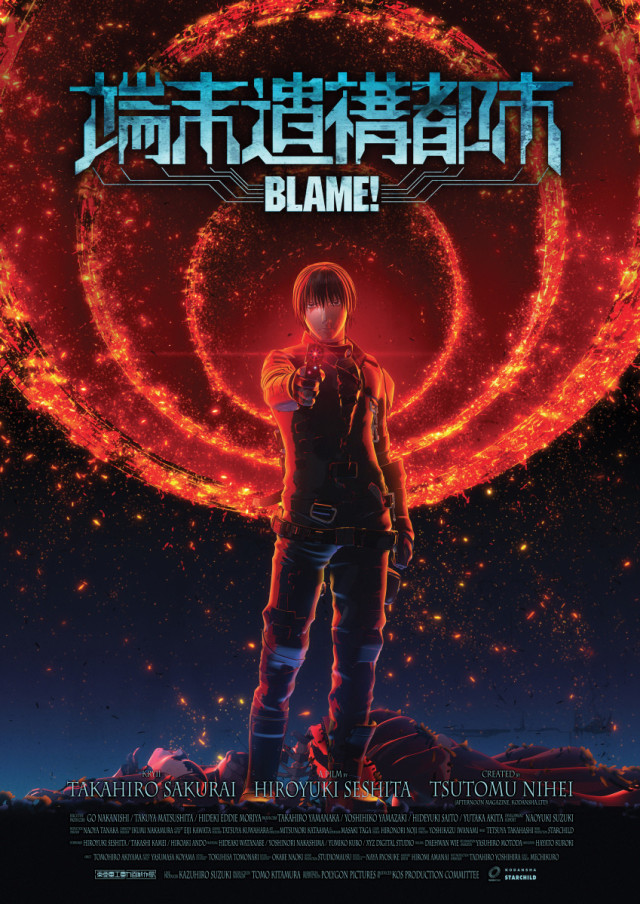 Kodansha's Shonen Sirius magazine, in Japan, has announced that they are going to publish a manga based on the upcoming BLAME! anime and will be released in April in the June issue of Shonen Sirius.
Ningyō no Kuni
Ningyō no Kuni (Country of Dolls) is the latest manga from excellent manga writer/artist Tsutomu Nihei. We've talked about the preview chapter in the past, although at the time we didn't know it was going to become a full blown manga. We are glad it is, though, because the story has some serious potential. According to ComiXology, the first chapter is going to be dropping on Friday, February 24th, 2017 in the April issue of Kodansha's Shonen Sirius magazine.
Decelerate Blue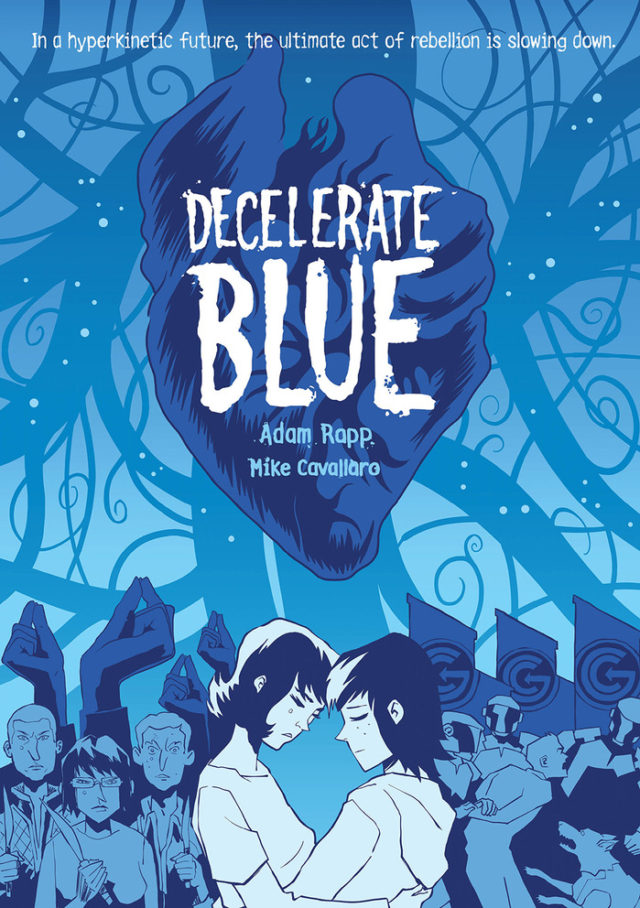 Decelrate Blue is a new YA graphic novel that explores themes of anti-consumerism, totalitarianism, and resistance. The official synopsis is:
The future waits for no one.

In this new world, speed and efficiency are everything, and the populace zooms along in a perpetually stimulated haze. Angela thinks she's the only person in her family―maybe the only person on the planet―who sees anything wrong with this picture. But the truth is she's not alone.

Angela finds herself recruited into a resistance movement where the key to rebellion is taking things slow. In their secret underground hideout, they create a life unplugged from the rapid-fire culture outside. Can they free the rest of the world before the powers that be shut down their utopian experiment?
You can purchase a copy here.
Cyberpunk Games
The Terminator

Space Goat Productions is producing an official The Terminator board game via crowdfunding through Kickstarter. The game plays with two boards, one representing 1984 where Skynet is trying to kill Sarah Connor, and one which represents a tactical battle for the future with the Resistance vs Skynet. The models look pretty compelling by themselves, but the game really seems to capture what makes the Terminator franchise exciting.
Cyberpunk Books
Damage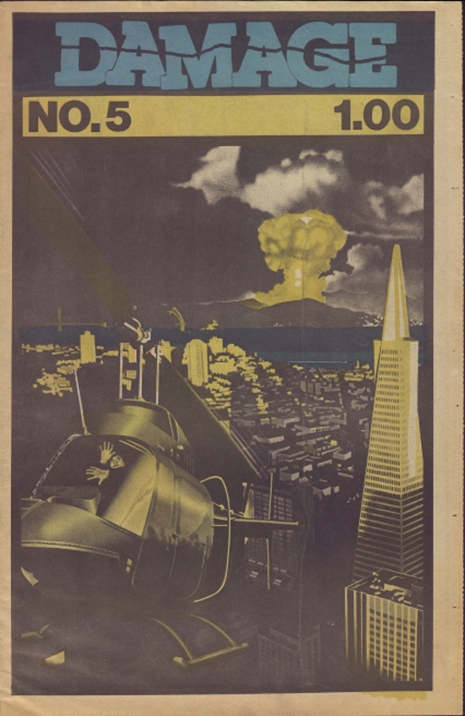 Damage was a SF punk magazine that ran from 1979 to 1981. It is now available in it's entirety online. There are thirteen issues total that cover the punk scene in San Fransisco and LA, but also the underground music scene worldwide. Enjoy.
Did we miss anything this week? Let us know in the comments below or on social media.
Some of the links included in this article are Amazon Affiliate links. If you would like to purchase these items, consider using the links provided and help support Neon Dystopia.