This week in cyberpunk we see some amazing stylized cyberpunk from art to film, and we were also reminded that the computer that we carry in our pockets amounts to being a surveillance device.
Cyberpunk Reality
Remember, Your Phone is a Surveillance Device
Cellphones have played large role in the fast slide into our dystopic, cyberpunk future. This week we learned that iPhones send their call logs to the cloud, that the Shazam app for iOS and Mac always keeps you mic active, that as many as 700 million Android phones are sending data to China, and that the US Government has introduced a bill that will allow for search of multiple devices without warrant and without identifying the user (which could lead to sweeping abuses of surveillance on innocent people).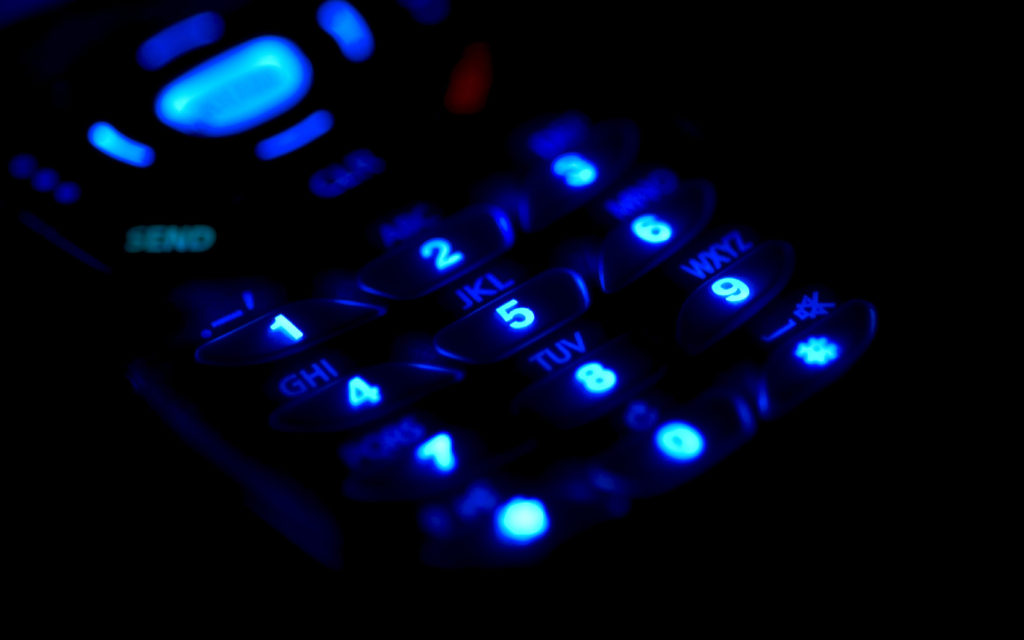 UK Passes Sweeping Surveillance Bill
On November 16th the UK passed the Investigatory Powers Bill which will mandate ISPs to engage in mass collection of all Internet Connection Records (which sites you visit) and keep them for a minimum of 12 months. It will also allow the UK government to legally intercept communications between citizens.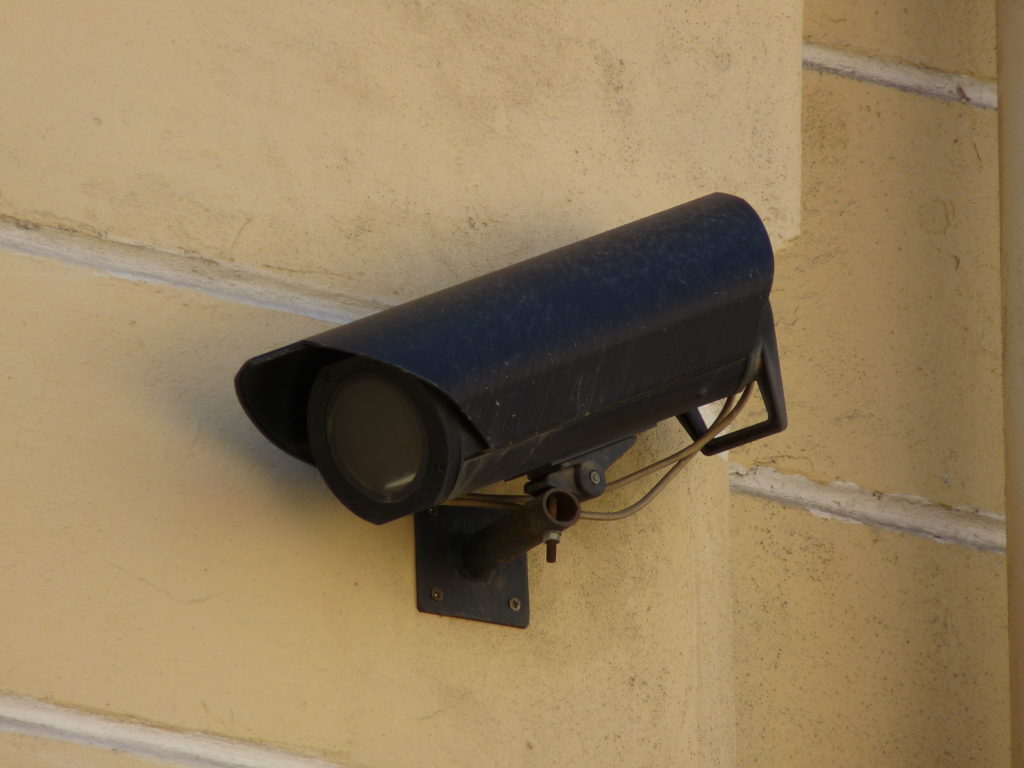 Adult FriendFinder Hack
The Adult FriendFinder hack is the most recent is massive hacks. The hack compromised the accounts of 400 million users, including thousands of UK government accounts.

Dangerous Linux Vulnerability
We know that many of our readers use Linux, because it is an OS that allows for more freedom and control over your computer. Very cyberpunk, indeed. A new vulnerability has Cryptsetup, that allows an attacker to gain root access to your computer by simply holding down the enter key for 70 seconds. If you use Linux, be aware of this vulnerability.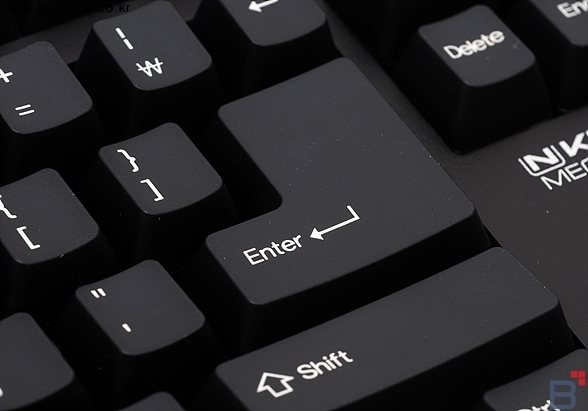 ---
Cyberpunk Movies
Ghost in the Shell
This week we finally got a full trailer for the new Scarlett Johansson Ghost in the Shell. Earlier this week, the team at Neon Dystopia posted our reactions to the trailer. In addition to the release of the trailer, it has been announced that Clint Mansell will be scoring the film.
S.U.M. 1
S.U.M. 1 is the latest undertaking of Christian Alvart, who directed Pandorum. The film has a very dystopic aesthetic and may very well have heavy cyberpunk themes. Check out the trailer and judge for yourself. The official synopsis is:
A dark and desolate forest. Somewhere. Sometime. The Nonesuch – eerie, overpowering alien creatures – have forced humanity into hiding in a vast system of underground bunkers. From this underworld the survivors send young soldiers to lookout posts on the surface to protect the few remaining stragglers.
---
Cyberpunk Television
Westworld
Westworld has been confirmed for a second season.
Altered Carbon
Kristin Lehman has joined the cast of the Netflix original series Altered Carbon, based on the book by Richard K. Morgan. She will be playing Miriam Bancroft, one of the novels most important characters who largely drives the plot.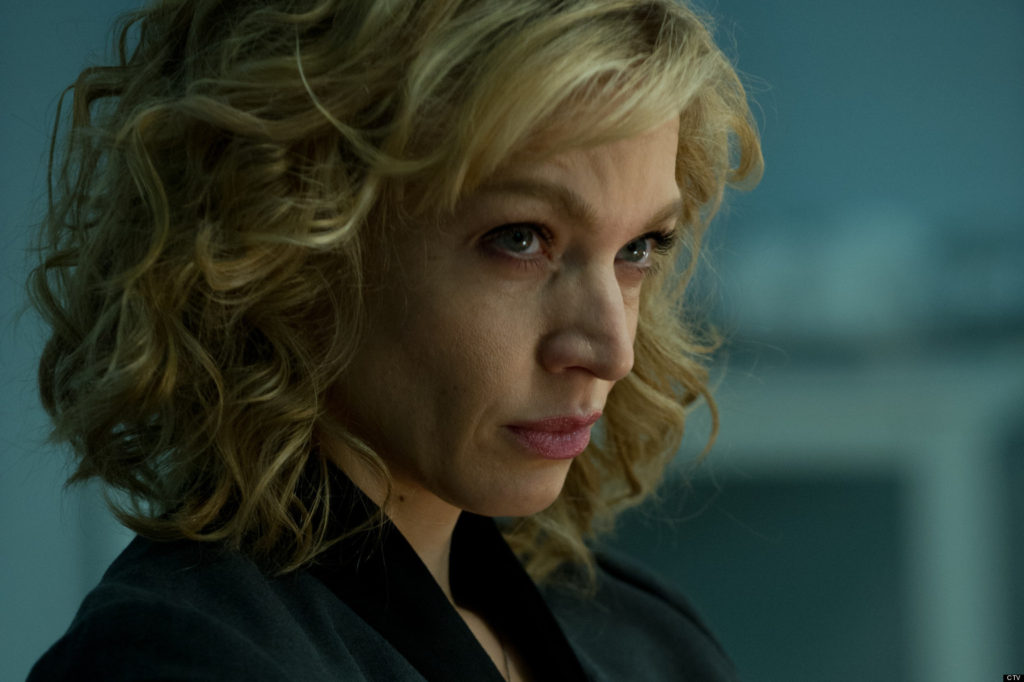 Man in the High Castle
The Man in the High Castle is adapted from common cyberpunk inspiration Phillip K. Dick's novel of the same name. The series will be returning for it's second season on December 16th.
Incorporated
Incorporated is a new cyberpunk series from Matt Damon and Ben Affleck that tells the tale of our coming corporate dystopia. You can watch the entire first episode right now. The show officially launches on November 30th on the SyFy channel.
https://www.youtube.com/watch?v=RlzKH5nMr9E
---
Cyberpunk Short Films
Lost Boy
Lost Boy is a passion project of artist and designer Ash Thorp. Together with Anthony Scott Burns, he has produced a short film as proof of concept for a feature length adaptation. If this comes to pass, and we hope it does, then the film will be groundbreaking from a design perspective, very cyberpunk, and defining in what is to come in the world of cyberpunk.
Extermination (A Pitch for Terminator 6)
Extermination is a pitch by Bruce Stirling John Knox for a sixth installment in the Terminator franchise. The pitch seems to be that the humans have won the war in the future, but now Skynet seems to be making a comeback. Everything seems super bleak, which is what we should expect from the future as envisioned in Terminator.
---
Cyberpunk Art
Josan Gonzalez
Josan Gonzalez is best known for his art project The Future is Now. One of his most recent pieces, below, is being shown at the Hero Complex Gallery in Los Angeles and opens November 18th and will remain on display until December 4th. Prints will be available.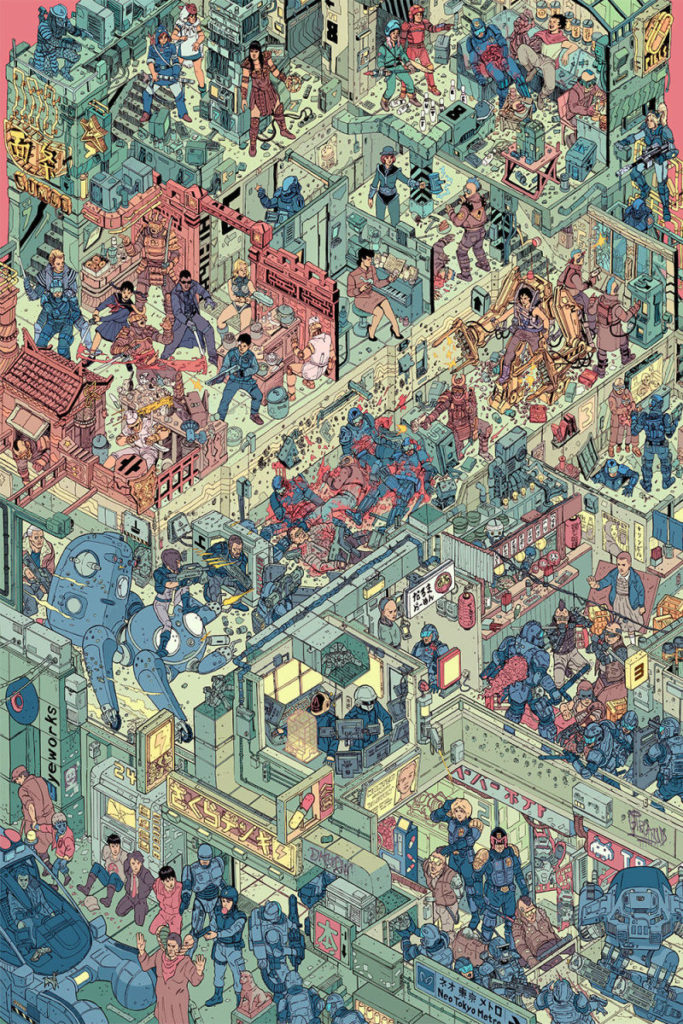 ---
Cyberpunk Books
The Attention Merchants
Tim Wu, the guy who coined the word Net Neutrality, has a new book out that explores the history of advertising technology and how the surveillance economy rose.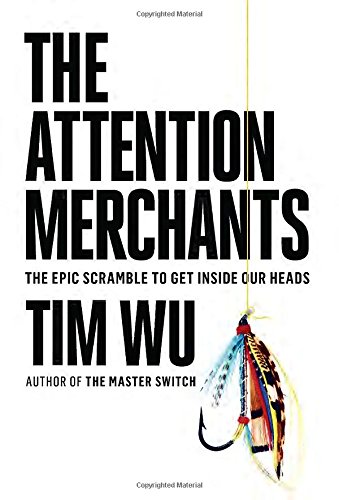 Metal Made Flesh
The creators of Metal Made Flesh, Simeon Aston and Phil Buckenham, return with a Kickstarter to support the third installment in the critically acclaimed cyberpunk graphic novel series. They hope to bring on new artists for this installment including Josan Gonalez (The Future is Now), Hector Trunnec (Midnight Persons), TC Eglinton (Judge Dredd, Outlier), Peter Cooper (Telikos Protocol, Drone) and Cy Dethan (Starship Troopers). There are reward options that include all of the previous iterations of Metal Made Flesh.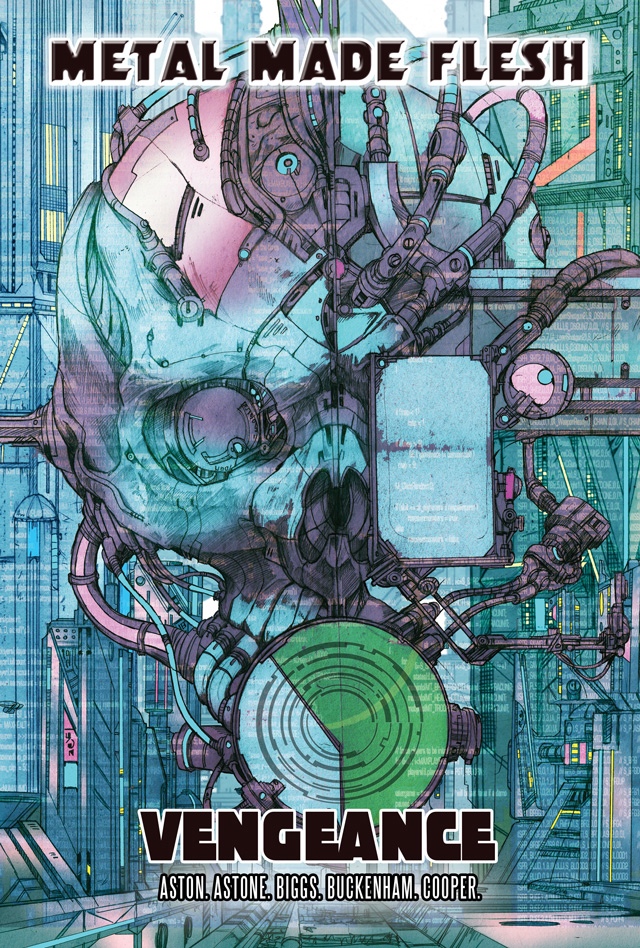 What are you most excited about? Did we miss anything? Let us know in the comment or on social media.
Some of the links included in this article are Amazon Affiliate links. If you would like to purchase these items, consider using the links provided and help support Neon Dystopia.