This Week in Cyberpunk we see the data collection of a nation, the bending media to create a new type of reading experience, some exciting new content coming to Netflix, and a new book of sci-fi noir by Amanda Bridgeman.
---
Cyberpunk Reality
How ZTE helps Venezuela create China-style social control
In 2008, Venezuelan president Hugo Chávez dispatched Justice Ministry officials to China's technology hub of Shenzhen. The mission was to discover more about the then budding technology behind China's national identity card program. The plan, in accordance with Chavez's so called 'Socialist Revolution', was to acquire this technology and give Venezuelan citizens a form of ID (most, then and now, lack basic identification for things like voting or opening a bank account). With the help of Chinese telecom giant ZTE Corp, the officials were shown how the card could be used to monitor not just basic data such as birth dates or ID numbers, but political, social, and economic behaviors. Ten years and $70 million dollars later, the 'carnet de la patria' or 'fatherland card' is being rolled out in Venezuela which can transmit data about the user to a computer server (all created by ZTE) while allowing a card user to access government welfare programs (which people desperately need).
"It's blackmail," Héctor Navarro, one of the founders of the ruling Socialist Party and a former minister under Chávez, said of the fatherland program. "Venezuelans with the cards now have more rights than those without." Check out the full story here.
Youtube CEO states it will be impossible to comply with the EU's new Copyright Directive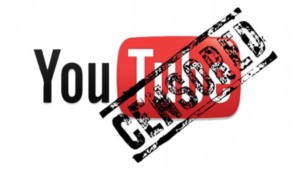 Youtube CEO Susan Wojcicki most recent blog post states, using the all-time most popular video Despacito as an example which uses several copyrights who are unknown or disputed, that to enforce Article 13 would be to censor this video and deny its creator the massive amounts of ad revenue and views the video has generated.
Her posts goes on, "The consequences of article 13 go beyond financial losses. EU residents are at risk of being cut off from videos that, in just the last month, they viewed more than 90bn times. Those videos come from around the world, including more than 35m EU channels, and they include language classes and science tutorials as well as music videos. We welcome the chance to work with policymakers and the industry to develop a solution within article 13 that protects rights holders while also allowing the creative economy to thrive. This could include more comprehensive licensing agreements, collaboration with rights holders to identify who owns what, and smart rights management technology, similar to Content ID."
Nebula Genomics trades DNA testing for personal information

How much is your privacy worth over your personal information? This hypothetical question has become drastically less hypothetical since the rise of computing, big data, and the online survey. However, a new start-up is taking that question to another level. Nebula Genomics has announced that it will offer services such as free genome sequences in exchange for your personal health information, such as personal and family medical history. Researchers need data, and DNA testing has become extremely popular, so Nebula Genomics business model may not be a bad one. After collecting data from the public in exchange for services like free DNA testing, companies like Nebula Genomics or their competitors EncryptGen, Zenome and LunaDNA sell this data to researchers. Read more here.
Cyberpunk Media
Books
The Subjugate by Amanda Bridgeman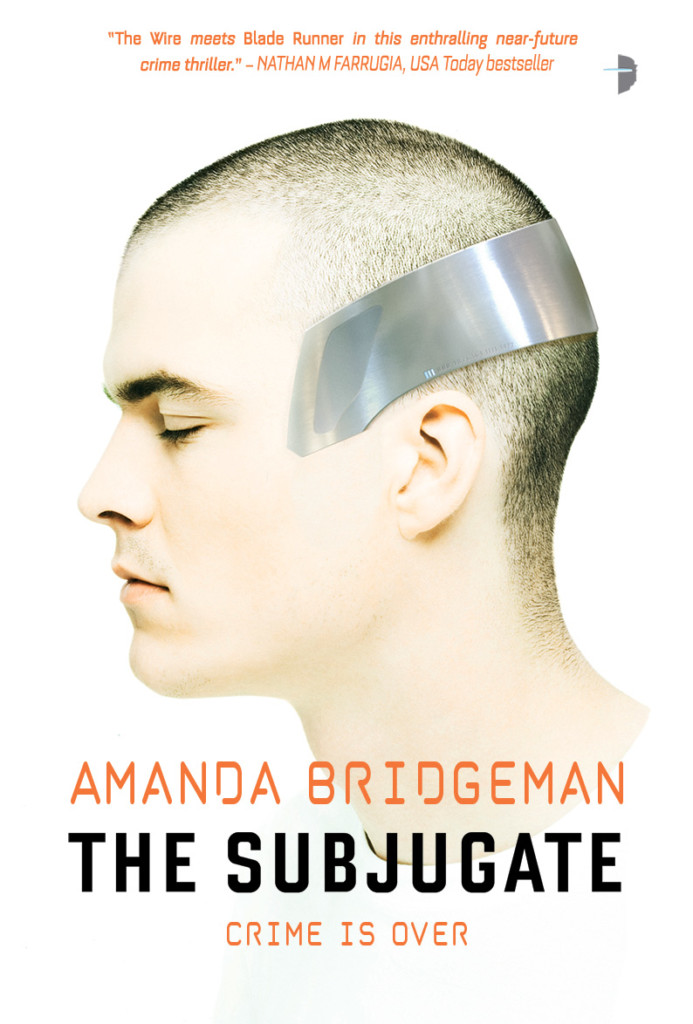 A new novel is out this week from Aurealis Award Finalist Amanda Bridgeman. The Subjugate captures the noir spirit of cyberpunk with its crime thriller story. Amanda Bridgeman is the author of seven previous books including the Aurora series and The Time of Stripes. The synopsis for The Subjugate is below:
In a small religious community rocked by a spree of shocking murders, Detectives Salvi Brentt and Mitch Grenville find themselves surrounded by suspects. The Children of Christ have a tight grip on their people, and the Solme Complex neurally edit violent criminals – Subjugates – into placid servants called Serenes. In a town where purity and sin, temptation and repression live side by side, everyone has a motive. But as the bodies mount up, the frustrated detectives begin to crack under the pressure: their demons are coming to light, and who knows where that blurred line between man and monster truly lies. You can get it here.
Video Games
Hovercar Courier Simulator Cloudpunk Announced
Set for release sometime in 2019, developer Ion Lands' Cloudpunk tells the story of Rania, a jaded employee of a "semi-legal" delivery service in the vertigo-inducing city of Nivalis. The game seems to promise a story-based experience pulsing with voxel-based life as you live a night in Rania's shoes, coming across shady megacorporations, hackers, androids, and rogue AI. Keep an eye out for this one; we know we will.
Light Fairytale Episode 1: Now on Early Access
After a long wait, the first episode of Neko.works' cyberpunk JRPG hit Steam's digital shelves on November 12th. The trailers and gameplay footage don't tell much, but what can be gleaned is that humanity has been forced into an underground metropolis ruled by a totalitarian government. The plot seems to revolve around a young protagonist who comes across an escaped humanoid weapon. While the world's grittiness seems to be glossed over by a heavy coating of cutesy-anime-flavored sugar, its neon-soaked appearance practically bleeds the tropes we know and love. Light Fairytale is slated for release on all major consoles, but while it's on early access, it can only be purchased on Windows. If you're a fan of turn-based RPGs in the vein of Final Fantasy VII, this may be worthy of your Steam wishlist.
VR cyberpunk game coming soon Scraper: New strike
A full trailer is out this week for Scraper: New Strike. This VR game from Labrodex Studios will be the first in a series of RPG shooters set in a cyberpunk future of New Austin, 2076. In this dystopia, humans have put powerful AIs known as Humechs in charge of their cities and their lives. The plot of the game looks like it will pull on the kind of threads we love in cyberpunk, such as the fine line between utopia and dystopia, and the role that powerful AIs could play in navigating that line. You play as an operator of a hovering combat pod, which you can upgrade throughout the game. According to the studio, the game will include engineering, scavenging and dynamic missions along with shooter elements, which have been positively reviewed so far. A gameplay trailer shows a Mass Effect style combat.
A novel was released in collaboration with Labrodex Studios by Ryder Windham titled Scraper: The Rise of Cifer and is out now. You can get it here. Scraper: New Strike will be available for PC VR 11/21 and for PS VR 12/18.
New Alita Trailer Teases Character Arc
The past trailers for Alita: Battle Angel have suggested a more innocent coming-of-age tale in the horrifying future the original manga and anime foretold, but in Fox's latest glimpse of the upcoming feature film, we can see that there are darker notes that will hopefully underscore the narrative. Battle Angel Alita fans will notice iconic images from both the manga and the anime, as well as some new material. Unfortunately, the premiere has been pushed back to Valentine's Day 2019 (possibly due to the copious downsizing of lead actress Rosa Salazar's eyes) but this is shaping up to be director Robert Rodriguez's most emotional, if not impactful, work to date.
The Intraface
It's not often we get cyberpunk from France, but the teaser trailer for indie studios Fraktal and Discovr's collaborative short film The Intraface gives us a sneak peek into a world warped by a device that allows users to connect their minds directly to the internet and other users. While this is a concept that has been explored before in science fiction, the trailer cuts between a brief unveiling of the device and a user that appears to be brain dead. It's anyone's guess as to what the plot will look like, but fortunately we won't be kept in suspense for too long–the film makes its debut on November 29th.
New Cyberpunk comic Neon Wasteland features interactive AR app
Neon Wasteland is a new upcoming interactive and animated AR comic book from Rob Shields that comes with its own AR app online free for download. Although viewable on its own, the AR aspect of the comic blurs the line with this type of media, making it a mix between a comic book, a videogame, and a cartoon. In the future you will be able to make choices in the comic, and unlock items to reveal extra plot points or clues about what is to come in the comic itself. It also comes with a reset token so you can go back to the beginning and make different choices during your comic book experience. Check out their kickstarter here, at the time of this publication they've raised about $15k in funds so far.
Inspired by late 1980s Japanese Cyberpunk animation, Neon Wasteland is a story set in 2088 where most humans live in the omniverse of digital immortality while the rest live in factory slums called Earth. When a sudden outbreak of undead mutant soldiers overruns the camps of two rival gangs, they begin to question the nature of reality as they discover the truth. Described as The Matrix meets Mad Max of sorts, this media-bending comic looks like it will be fun as hell.
New Cyberpunk Anime coming to Netflix includes Pacific Rim, Altered Carbon adaptations
Last week Netflix revealed five new upcoming anime series. The first will be set in the Pacific Rim Universe, following 2 siblings who learn to pilot an abandoned jaeger as they look for their parents. It'll be produced by Legendary Entertainment and feature writer Craig Kyle (Thor Ragnarok).
The second will be set in the Altered Carbon Universe, exploring different aspects than what was covered in the live-action show. Included on this project is Dai Sato (Cowboy Bebop, Samurai Champloo).
Unfortunately, Netflix still hasn't announced release dates for any of these projects yet, but they should come out sometime in 2019.
What are you most excited about this week? Let us know on social media or in the comments below!
Some of the links included in this article are Amazon affiliate links. If you would like to purchase these items, consider using the links provided and help support Neon Dystopia.