Looking for something a little out of the ordinary? Like a little weirdness in your books? How about a touch of cosmic horror in amongst the hacking and double crossing? Do you like thrills that leave a scar? You should check out Ren Warom's Escapology.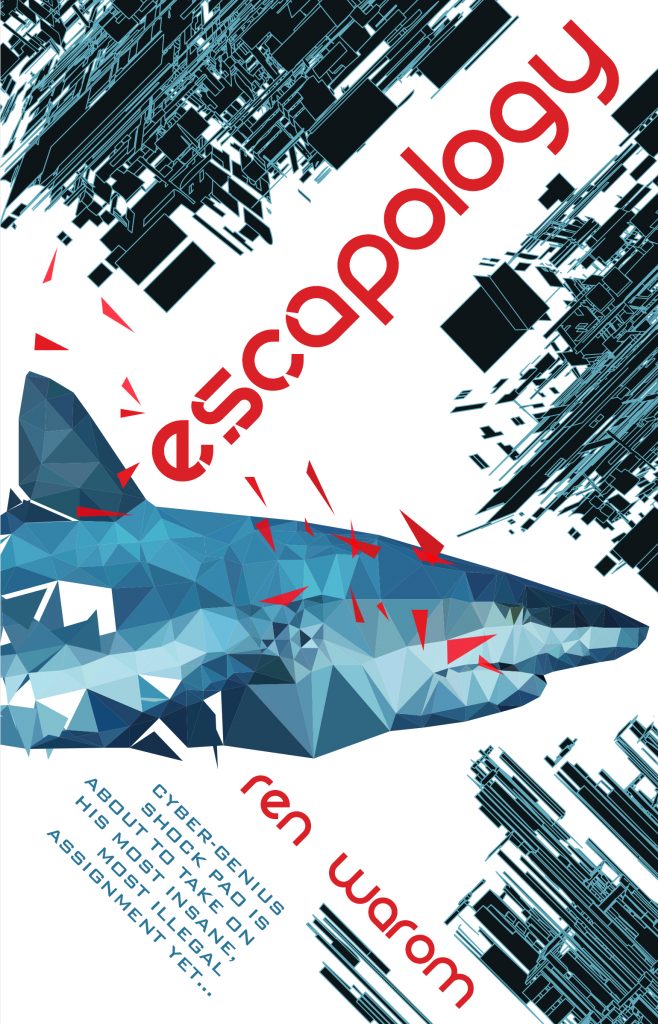 After the world broke, Foon Gung was the only piece of habitable land left. Most of the earth's population took to city hubs and land ships, leaving the inhabitants of the Gung to eke out an existence in its claustrophobic confines.
In this world Shock Pao is a Fail. He flunked his Psych eval and chose to try and make his fortunes in the Gung's brutal underworld, rather than following the safe, dull life of a Pass. But things have not worked out as he planned and with no degree, no job and no affiliations, he has nothing to protect him from angry ex-customers. Of which he has quite a few, mostly violent crime lords.
But Shock is also a Haunt and not just any Haunt – he's the best. There isn't a system he can't crack into, no virtual lock he can't pick, nothing he can't steal for the right price. Invisible and undetectable, he has no equal. So when his ex brings Shock a job that could help him escape his miserable existence, he accepts. Little realizing that it will turn out to be his most challenging, and most illegal assignment yet.
Escapology is out now from Titan Books. We'll be talking to Ren very soon to find out more.