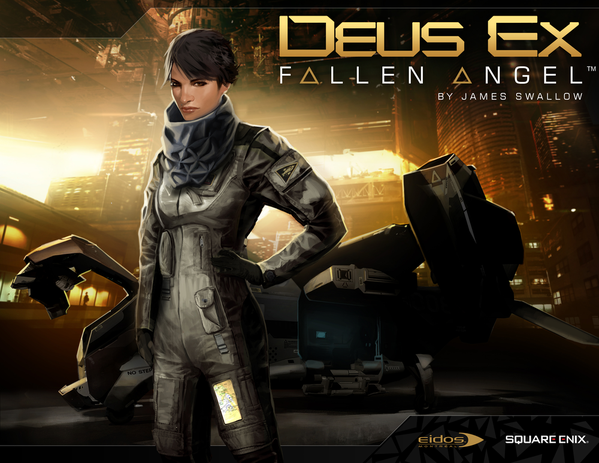 After the recent Deus Ex overview here on Neon Dystopia, some good news came along a couple of days later for fans of the franchise.  Eidos Montreal have released the short novella, Deus Ex: Fallen Angel, for free!  It was announced last week on their blog just a week ago and they had this to say:
"Ever wondered about Faridah Malik's life prior to the events of Human Revolution? In the spirit of the holiday, we have decided to make the Deus Ex: Fallen Angel novella, a prequel story about Faridah, available as a free download!
Written by James Swallow, Fallen Angel ties in with the events that unfold in the "Shanghai Justice" side-quest in Human Revolution. It provides details on her past, her connections in Hengsha, and how she ended up working for Sarif Industries."
James Swallow is the author who also wrote the well-received Deus Ex: Icarus Effect.  Fallen Angel follows Adam Jensen's pilot, Malik, whereas Icarus Effect tells the story of the two main characters of Deus Ex: The Fall, Anna Kelso and Ben Saxon.  All of these help to develop a prequel story for the Deus Ex: Human Revolution game.
You can view and download Deus Ex: Fallen Angel here.