ReTech is an art project run by the artist Asher. All of Asher's work is accomplished by reclaiming disused, antiquated technology to be repurposed as art. The motto "Ars Ex Machina" is printed on some of his works, and runs rampant through his various social media and web pages. It also describes his work wonderfully. The very fact that the quote is latin, meaning art from the machine, probes at the idea of old technology. In practice, however, it is quite literal. His machines manifest as art calls forth a nightmare of a realized dystopia in the spirit of 1984. Or if his website is to be trusted from the future of the 2050s:
ReTech is the vision of one man lost in the noise of the post industrial collapse. In 2052 Asher began transmitting back to the early part of the 21st century.

Once perfected, the material transmission of his art began in 2055. This then is a collection of his works; as they are reassembled they are made available to the public. The works are created using available materials, reclaimed machines that no longer serve a purpose, and are meant to be integrated into everyday life as functional art.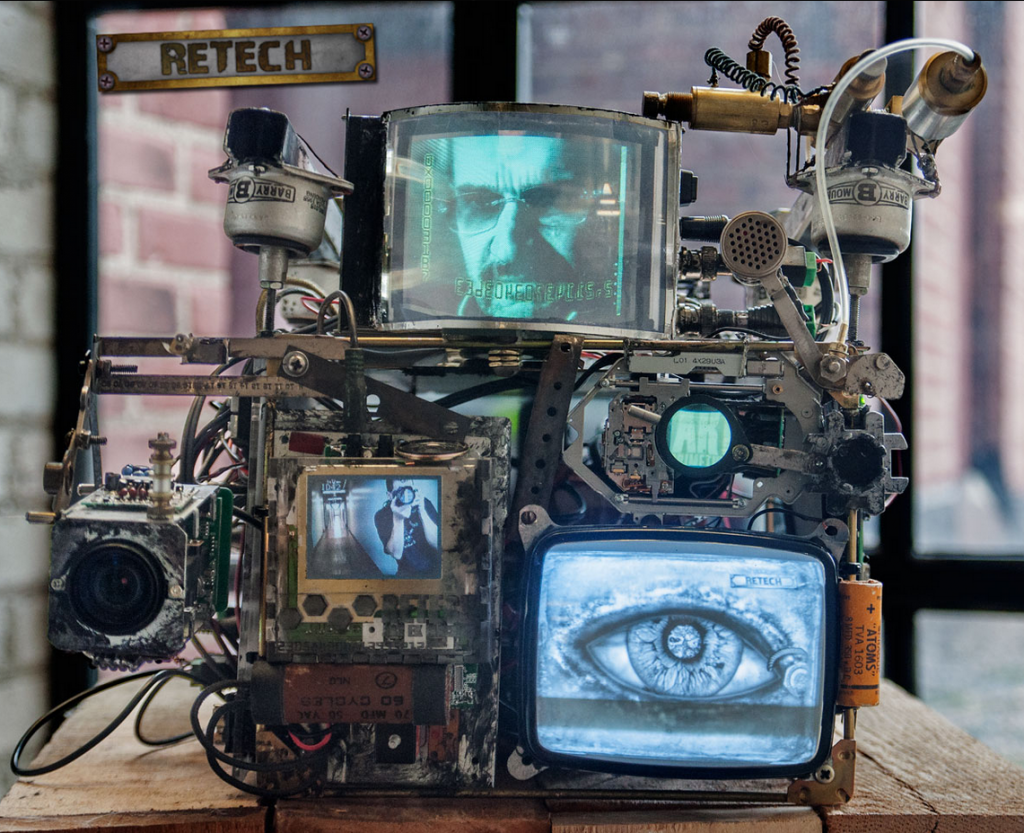 The aesthetic of the Voight Kampff test in Blade Runner also comes to mind as a possible source of inspiration for some of the pieces. The hallmark of most of the pieces is, at least, one video screen. They display varied images, but all of them summon up ideas about surveillance, voyeurism, and the influence of media on culture. Asher's art is also a kind of reflection of himself as he details on his Patreon:
I've been building functional art since the late 90's. I am a self supporting artist living a very meager life style. I believe and practice as close to a zero carbon footprint as possible. My materials have always been reclaimed old tech. I want the pieces to honour the past, integrate into your daily life, and give you food for thought about our future.
If you happen to live Grand Rapids, MI, there is an ongoing show being held at the Grand Rapids Art Museum until August 14th, 2016.
On April 9th, 2016, there will be another opportunity to see Asher's work at ART. DOWNTOWN. at 325 S. Division, Grand Rapids, MI from noon until 9 pm.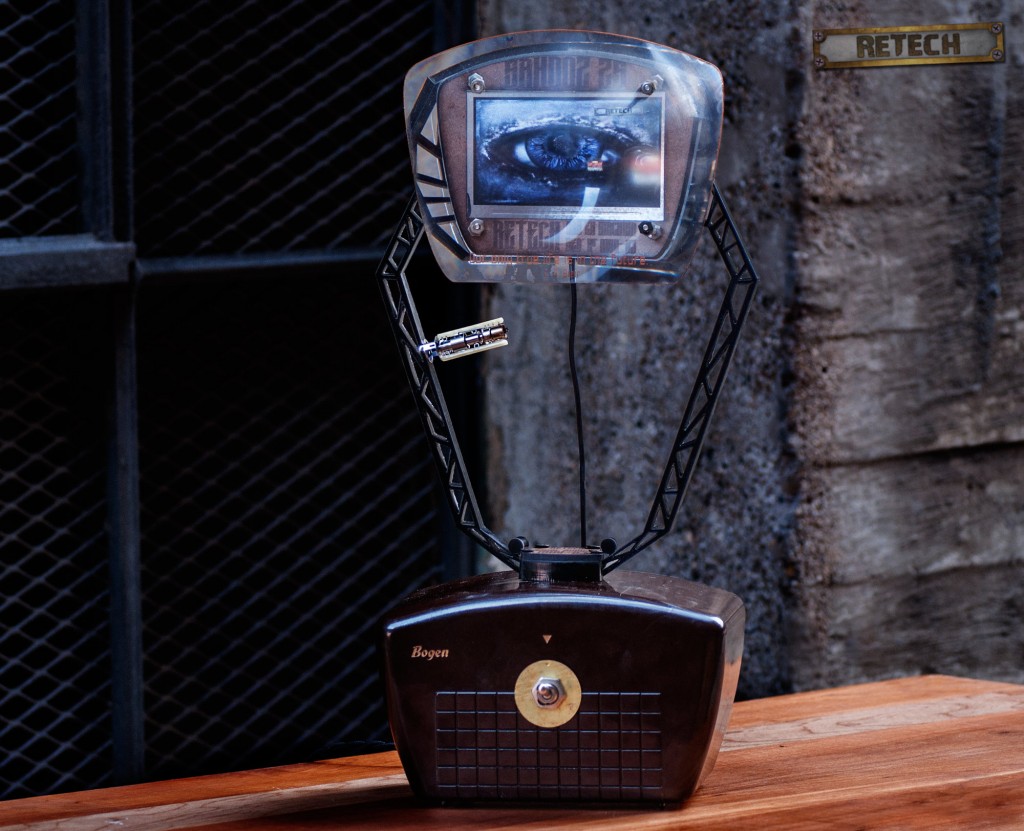 If you don't live near Grand Rapids like most of us, then you can visit his website, Facebook, Twitter, Instagram, Pinterest,  or Tumblr.
If you'd like to support Asher's work you can find him at Patreon.