There was a whole lot going on last week in cyberpunk news.
Cyberpunk Technology
---
Hyperloop Sets off for Moscow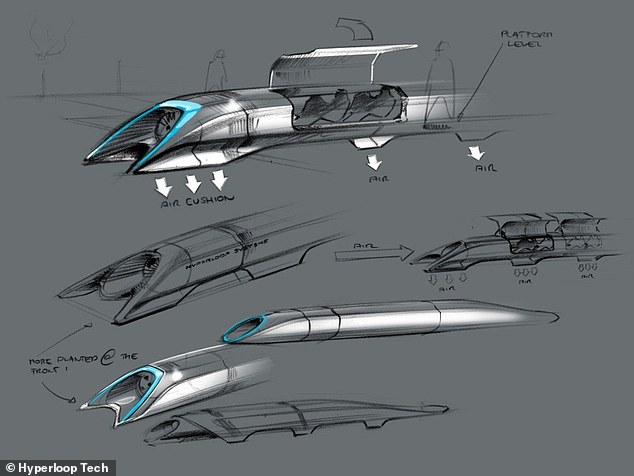 After its successful test in Las Vegas Elon Musk's conceptual transportation system is heading to Russia. The partnership will include the Summa Group and the Russian Government, and the effort will attempt to connect Russia to Asia and all of Europe, making international travel in a fraction of the time.
Rolls Royce Goes Autonomous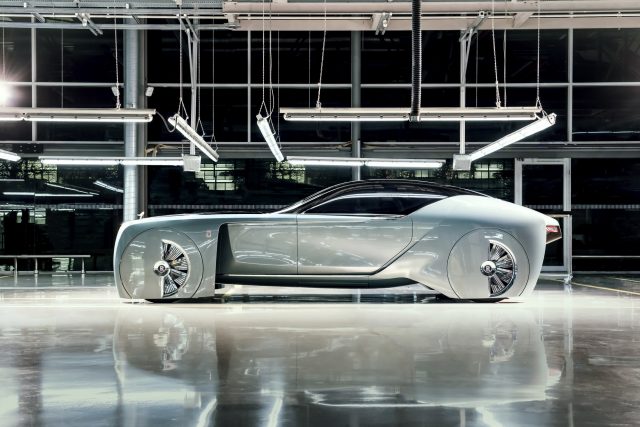 Luxury automobile manufacturer Rolls Royce has jumped into the self-driving driving market with its 103 EX concept vehicle. Without the need of a driver and only minimal human interaction, the 103 EX will allow passengers to hermetically seal themselves from the world around them and appreciate the lavish interior, complete with an assortment of multimedia distractions, between destinations. While a release date for these vehicles isn't pinned down yet, there is a 360 video that gives a good idea of what to expect.
Cyberpunk Movies
---
Dredd 2 Coming Soon? Not Likely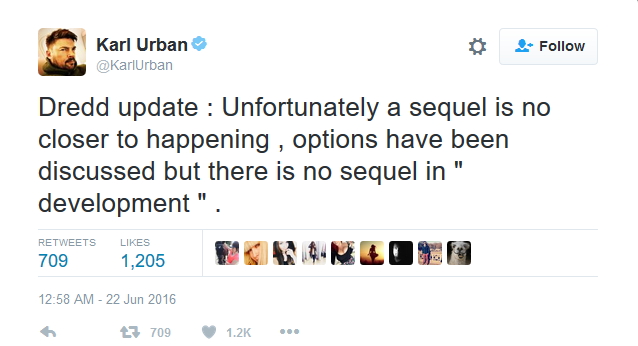 Despite poor performance at the box office, 2012's Dredd wowed fans through at-home sales and engendered a loyal following that has been begging for a sequel ever since. Some miscommunication seemed to answer those wishes, promising a script penned by Ex Machina writer-director Alex Garland. But Judge Dredd himself, Karl Urban, took to Twitter to set the record straight about the state of a sequel.
Westworld
After a lot of speculation as to its release after delays and a bit of controversy, HBO has finally made it official by releasing the first Westworld trailer. This remake of a sci-fi classic offers people the chance to live in a simulated world modeled after the American Frontier, populated by synthetic people. The official release will be this October.
Rogue Warrior
Rogue Warrior: Robot Fighter is an apocalyptic B-movie where an powerful AI has taken over the world, trapping humans and robots in perpetual war.
Cyberpunk TV
---
Orphan Black Coming to an End
After airing its season 4 finale, Orphan Black announced that season 5 will be the end of the series as a whole. No word on how big the episode order will be.
Mr. Robot_d3c0d3d.doc
https://www.youtube.com/watch?v=1BbTUASfrAI
Easily one of the most talked about aspects of USA's Mr. Robot has to do with the technical accuracy of the hacks that make the plot work. And, in a way, this piece of hacker fiction has had an affect on the real world. Mr. Robot-d3c0ded.d0c explores that relation between technological accuracy and the real-world approximations it gets right.
Cyberpunk Short Film
---
Adam
Rendered in Unity, in real time, Adam is a short film that follows a machine seemingly waking up for the first time, forced to make sense of the world around it.
Cyberpunk Video Games
---
VA-11 Hall-A
After a long-teased development, Sukeban Games has released VA-11 Hall-A. Review scores remain pretty high for this self-styled "booze-em-up waifu simulator." As a bartender, players will encounter a series of stories in what promises to be a pretty unique cyberpunk setting with touches of '80s aesthetics. Steam is now offering versions for Mac, PC and Linux.
State of Mind
Sneaking out from under the AAA shadow cast by E3, indie publisher Daedalic Entertainment announced their latest title State of Mind. As an amnesiac journalist in a transhumanist future, the player will have to piece themselves back together to learn what happened to them and those missing from their lives. State of Mind will be released in 2017.
Cyberpunk Art
---
Future Forward
Courtesy of Nanotak Studio.
Future Forward is an art event put together by The Creators Project, one of Vice's many projects. It will feature artists of different disciplines who incorporate complex, interactive or experimental technology in observations about our hyper-technological present. Those in Los Angeles will get their chance to see the exhibits up close on June 25th. Here are the details on how to attend.
Cyberpunk Music
---
Aphex Twin – CIRKLON3 [ Колхозная mix ]
After 17 years away from cameras, the never-boring Aphex Twin has released the first music video from his Cheetah Ep, directed by 12-year-old Ryan Wyer from the small town of Rush, County Dublin. Fans can stream or order Cheetah ahead of its July 8th release.
Is there anything that we missed? What are you most excited about? Let us know on Facebook, Twitter, or the comments below.